DISPATCHES FROM EXOTIC LANDS
We sent writer Nikki Wallman to South Africa to discover the wonderful world of gourmet dining, world class wine and bush dining with a difference. She shares her thoughts here…
I have to confess: South Africa already had my heart, hook line and sinker, long before my latest trip. My parents grew up there; we return every year to visit our extended family. My three-year-old son has picnicked on the same sprawling Cape Winelands lawns as I did at his age, chased wobbly penguins on equally unsteady legs at Boulders Beach, developed the same deep-seated appreciation for bobotie, a spiced, fruit-spiked traditional Cape Malay mince dish, as I've held since my own childhood.
But my latest journey – a food-lover's dream, taking in ultra-luxury safari, coastal splendour and those inimitable Cape Winelands – was still full of new discoveries. I shouldn't really have been surprised. If anything can come close to rivalling South Africa's extraordinary, heart-stirring beauty, it would be its capacity for revelation: it will confront you with its scars, render you breathless with its natural majesty, and instill something new, deep within you, that can change the way you see things. South Africa's food and wine scene provides fascinating insights: into its history, its intense pride in its natural bounty and its people, and how they love to celebrate the best things in life. It's all there, humming beneath each bite; each sip of world-class wine. Here are five reasons to go to South Africa, hungry and with an open heart.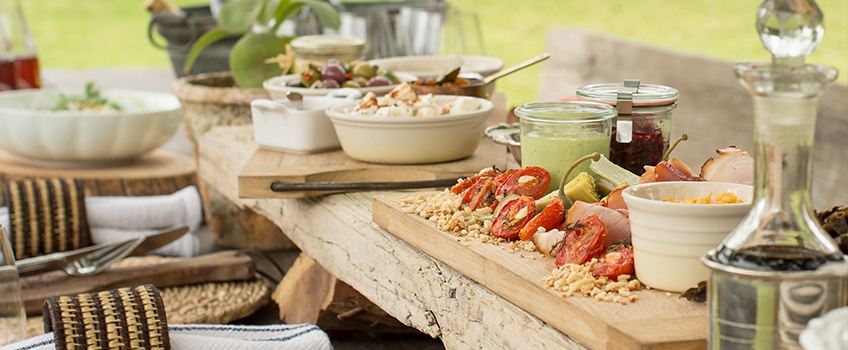 1. Fine dining, minus the fuss
South Africa excels in fine dining without the excessive pomp and circumstance you might expect elsewhere. At Johannesburg's Saxon Hotel – an excellent starting point for anyone heading on safari, with lush gardens, serene pool and spa, and palatial, African-chic suites all perfect foils for any jetlag – Grei restaurant recently opened its doors. Here, in the intimate, subdued surrounds, chef Candice Philip's colourful culinary craftmanship is spirited quietly out of the open kitchen in degustation format: tender King Crab with broad bean and verbena, glass cloche lifted to release the herbaceous notes before I tuck in; langoustine on a velvety pond of lightly curried sauce with bronzed fennel; perfectly cooked duck highlighted by punchy, sweet apricot and thyme. Dessert – a stunningly delicate pink dream of guava, beetroot and hibiscus – is almost too pretty to eat. Almost.
Heading north, a quick air-hop takes me to Singita's two Kruger outposts, Lebombo and Sweni, which were among the first of the luxury safari and conservation giant's stunning lodges to receive globally renowned chef Liam Tomlin's treatment. It's a revelation. Does my expertly seared kudu loin with peppercorn sauce and sweet, creamed leeks taste even better because I'm eating by candlelight, fine wines being poured by an expert sommelier as the hippo-laden river rushes mere feet away? Is the delight of witnessing the parade of giraffes I observe over my tapas-style lunch – sunshine-yellow sweetcorn soup, Asian-style tempura fish, decadent aubergine risotto – heightened by the intense deliciousness of my meal? Yes, and yes. This is once-in-a-lifetime stuff – world-class food in a bucket list setting – and I devour every single moment with utter joy.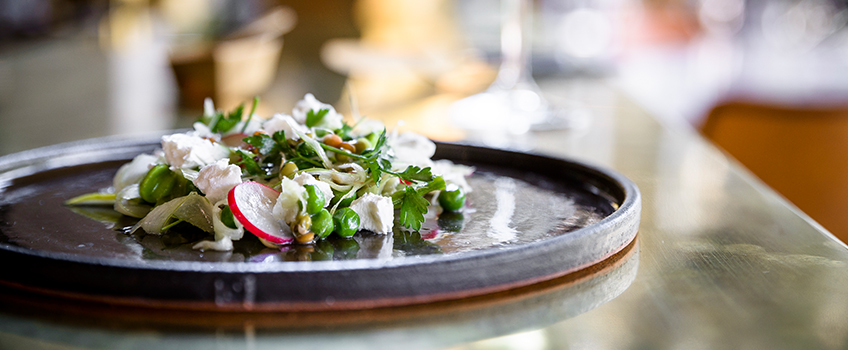 Seemingly a world away in Franschhoek, the French corner of the Cape Winelands, I settle in to the warm ambience of La Petite Colombe, the new little sister to Cape Town's famed fine diner, La Colombe. Each elegant element is executed to perfection: from the buttery poached oysters with verjuice, apple and soubise to the slices of wagyu and scallop with sweet broth and handmade noodles. There's also sense of fun and playfulness here that keeps things delightfully relaxed; midway through the meal, diners meet the chef at a table set up like an edible garden for a 'snack' and a chat; and be sure keep an eye out for the lifelike statue at the front door.
2. The fine art of the sundowner
Taking time out to appreciate the setting of the sun on another glorious day, gazing out over a magnificent vista, nibbling on salty, spiced nuts and crisps, drink of choice in hand, is just about as close to a perfect moment as I've known.
At Singita, sundowners take place out in the vast wilderness of the private concession – high on a cliff perhaps, vast plains below, solitary elephant lumbering along; or a winding track where the golden grass waves in the soft African wind, sky drifting through technicolour pinks, oranges and purples as night falls. A miraculous mobile bar emerges; gin and tonics are deftly mixed, lemon rind curled, ice clinked, champagne corks popped. Tin lids lift to reveal homemade biltong, and sweet potatoes sliced thin as a butterfly's wing. We natter excitedly about the drive's sightings; the second drink brings contented silence as our party soaks it all up – the silent vastness, and our tiny place in it.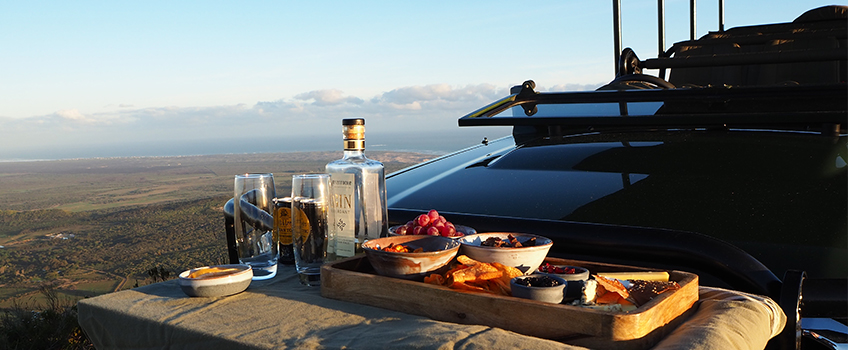 Across the country at Grootbos Private Nature Reserve – perhaps one of South Africa's most under-the-radar treasures of natural beauty and local produce-driven dining – the Erica irregularis, a species of fynbos utterly unique to this part of the Cape Floral Kingdom, is starting its brief once-a-year bloom. My guide Kelly expertly takes us up a winding rocky path, stopping along the way to point out tiny treasures. Windblown and exhilarated, we reach the summit, and my jaw drops: the pink blanket of Erica is lit by the setting sun, bleeding into salt-misted stretches of greenery before ebbing into golden sands and then the churning blue of the Atlantic Ocean. Kelly unveils a gourmet cheese platter, cold grapes, salty biltong, house-made charcuterie, crunchy crisps, and mixes an Inverroche gin and tonic (made with Cape fynbos botanicals, no less), as we marvel at the views.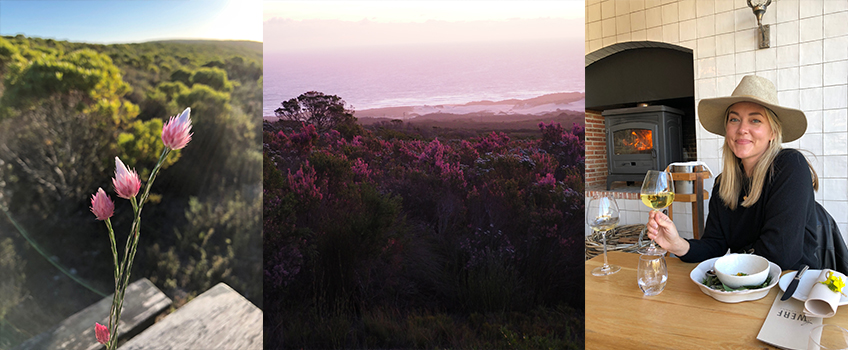 3. Nature's bounty in full bloom
Yes, the paddock-to-plate movement has become somewhat ubiquitous. But South Africa really does excel at this; there's a spirit of hands-on inventiveness here, which in particularly blessed corners of the country, collides with staggering scenery to create an intoxicating blend.
Take Grootbos, where the natural bounty of ocean and fynbos-carpeted land create a virtual chef's paradise, put to excellent use in the productive kitchens. The dizzying array of dishes – from plum glazed pork belly with vanilla bean and plum sauce, to a tofu laksa with crisp sprout salad, kimchi, coconut and lime cream so good I have to order it two nights in a row – is highlighted by local heroes like Fynbos honey, produced at the nearby Grootbos Foundation Farm (see below) and laced into homemade ice cream to lend an intense yet silken sweetness, which I taste directly from the honeycomb down at the farm the following day.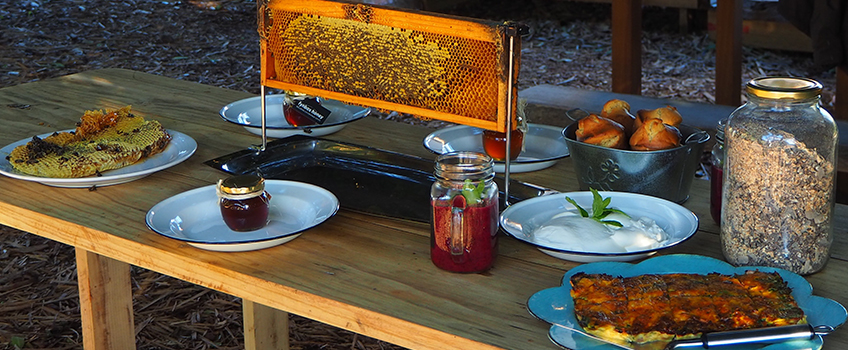 At Babylonstoren, near Franschhoek in the Cape Winelands, the historic (dating back to 1692) working farm has been transformed into a verdant, abundant wonderland. Wandering through prickly pear maze, down guava avenue, across fragrant lawns and stone fruit orchards with crunchy gravel made from the fruit pits, ducks and chickens squawk, streams trickle and burble. The entire scene borders on the insanely idyllic. On-site restaurant Babel is booked out months in advance; tables are decorated with citrus fruits, at their peak right now. All 300 or so plants here are edible or have medicinal value; there's a bakery, cheese room, charcuterie room, olive oil is made right here, as are eight wines. It is, essentially, paradise.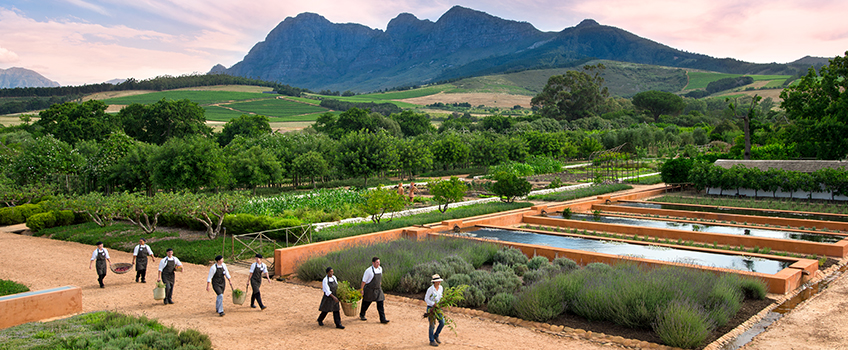 4. Feel-good food
All across the country, passionate food producers and operators are investing extraordinary effort into protecting the natural environment and empowering local communities. Singita's Community Culinary School is just one of the conservation programmes run by this visionary safari outfit; I'm lucky enough to witness this year's graduation ceremony, where ten beaming students from the local community are cheered and whooped by their families as they collect their certificates. The internationally recognized, year-long curriculum is an intensive grounding for a successful career in the kitchen, with stints at each of Singita's five South African lodge kitchens exposing students to various cooking styles and the exacting quality demanded of top-tier clientele; students are also flown to Liam Tomlin's Chefs Warehouse in Cape Town for a week of work experience. Guests at Lebombo can partake in a cooking class in the state-of-the-art demo kitchen, with donations benefitting the programme.
Grootbos owner Michael Lutzeyer is passionate about many things (if you're lucky enough to visit his underground gem of a wine cellar, you'll see just a hint) – but he describes 'perhaps the biggest dream' he's realized as the establishment of the Grootbos Foundation: a non-profit organization running conservation and community development initiatives, from beekeeping to clearing alien vegetation; recycling candles to computer training and soccer coaching. Grootbos purchases organic fruit and vegetables and eggs from the Foundation farm, alongside other services, with proceeds going directly to the Foundation – so while you're enjoying your stay, you're also contributing to these initiatives.
Over in Franschhoek, I visit the Franschhoek Hospitality Academy & Learning Centre, just up the road from the restaurant-laden main strip of the close-knit Cape Winelands town. The academy aims provide comprehensive training to disadvantaged people in the area – boosting employment and circumventing the time and cost involved in venues needing to train staff themselves. Local celebrity chefs like Reuben Riffel (Reuben's) and Chris Erasmus (Foliage) have lent their support, and a number of initiatives (keep an eye out for 'Change4Twenty' signs around town, where you can donate R10 or more to your bill towards the programme) aim to raise much-needed funds to support students – you can also donate directly.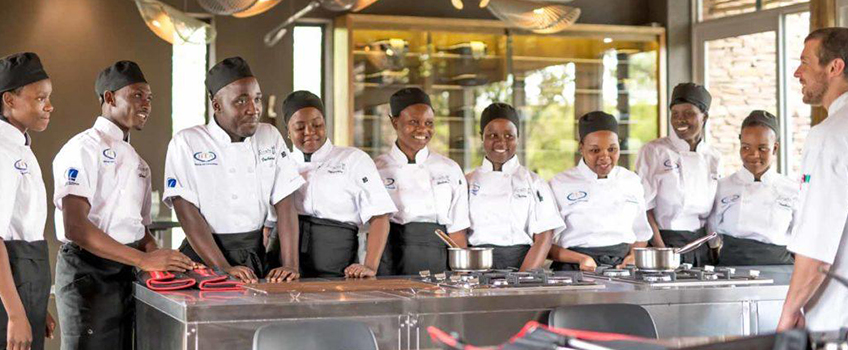 5. Value that's out of this world
There are so many examples here, but let me just point you directly to Liam Tomlin and Dave Schneider's new outpost in Franschhoek, Chefs Warehouse at Maison. Here, in the Scandinavian cool-meets-cosy kitchen-meets-French vineyard setting, Tomlin's award-winning 'tapas for two' concept is beautifully brought to life by Schneider, who brings out plate after plate of overwhelming deliciousness, the bold flavours perfectly balanced and complemented by Maison's house wines. Highlights include beef sirloin pastrami with horseradish, spiced onion relish, charred spring onion and a beautifully soft homemade pretzel; and an intensely comforting cultured milk and parsley risotto topped with slow-braised ox tail and celeriac crisps. My bill for 'half tapas' (all eight dishes on the set menu; dining solo) and three glasses of wine comes in under AUD$60; gobsmacking value for a meal that's up there in my top 10 (perhaps five?) of all time. It's a must-do in a region brimming with incredible food and wine – visitors really are spoilt for choice in South Africa.
OLDER POSTS

27/11/2023
Did you receive our latest newsletter in the post? It contains all…