DISPATCHES FROM EXOTIC LANDS
Luxury horse riding holidays – wilderness from the best seat in the house!
At The Classic Safari Company we only offer journeys that ensure impeccable quality and safety levels for  our clients. Road testing the journeys is the only way we can guarantee this and luckily, our Director Julie McIntosh is a keen horsewoman, always raring to take on the challenge! Here's an insight into the many journeys she has taken on horseback and her take on the very best. Read on to share her wealth of experience…
Meet Julie

Julie is the founding director of The Classic Safari Company. As a keen horsewoman and competitive polo player she knows one end of a horse from the other and this, combined with an intimate knowledge of travel to far flung destinations, places her perfectly to test run all our horseback safaris.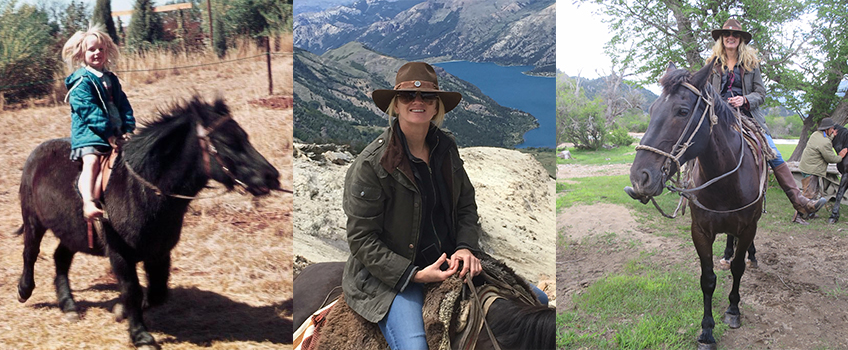 From the horse's mouth…

I love the outdoors. I've been surrounded by animals and horses since I was a tiny child growing up on our family farm in Natal, South Africa. I've always ridden and horses are my real passion. I'm currently based in Richmond, in the Hawkesbury and I play polo competitively out of the Windsor Polo Club.
For me, there is no better way to combine my passion for wilderness travel and my passion for horses than riding in some of the most remote and breathtaking corners of the planet.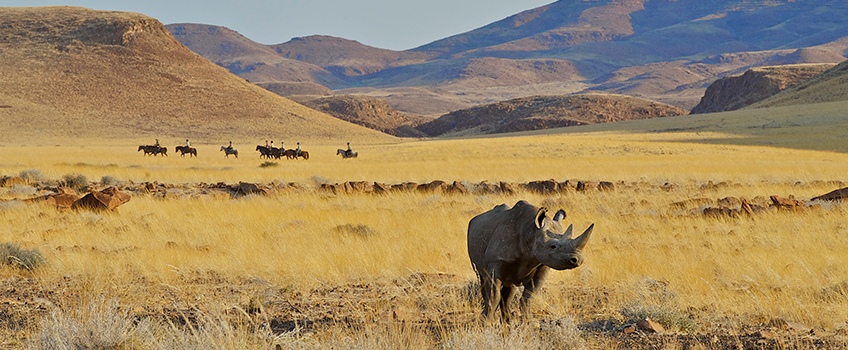 HORSES AND TRAVEL GO HAND IN HAND
As well as being a way to combine my two passions, being on horseback adds a whole new dimension to your travels. It's a natural way to experience a wilderness – from dawn to dusk your senses are constantly being stimulated. One truly gets to know an area quite intimately which is quite a unique phenomena in this day and age where quality time in beautiful places can easily allude us.
Riding in the wilderness is not for the armchair traveller although you can experience the nature around you at a slowed pace and to a depth you just don't feel when passing through on the back of a noisy and bumpy vehicle. Although physically demanding at times, this only heightens the sense of accomplishment on experiences at the end of a long day, when hearty meals are eaten with gusto and everyone has a tale to tell.
On adventures of this nature, I find spending time with animals and the people who care for them makes for a genuine and almost unique exposure to the life lived by another culture – there's no pretence and experience very real and at times quite raw.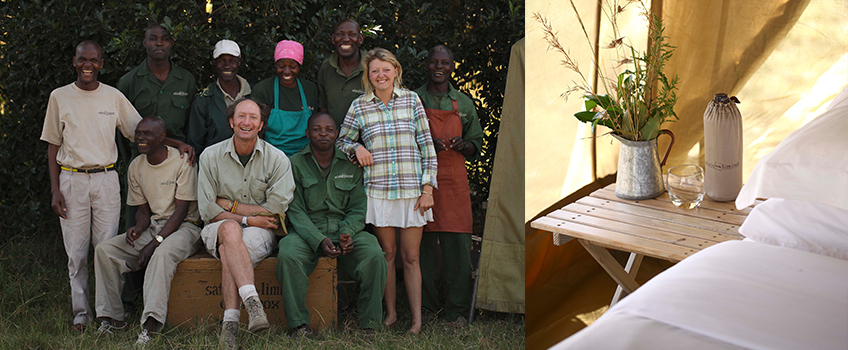 Furthermore, over the course of a ride a big and unexpected highlight are the conversations had with each of your fellow riding companions.The time spent sharing ones respective life experiences contributes to bonding and building lasting friendships with likeminded individuals.
Julie's top pick
KENYA – GALLOPING WITH THE MIGRATION
I went in July which is a great time to go because you can catch a glimpse of the migration which, weather pending, will be heading through the Maasai Mara chomping away at the nutrient rich grassy plains which extend as far as the eye can see.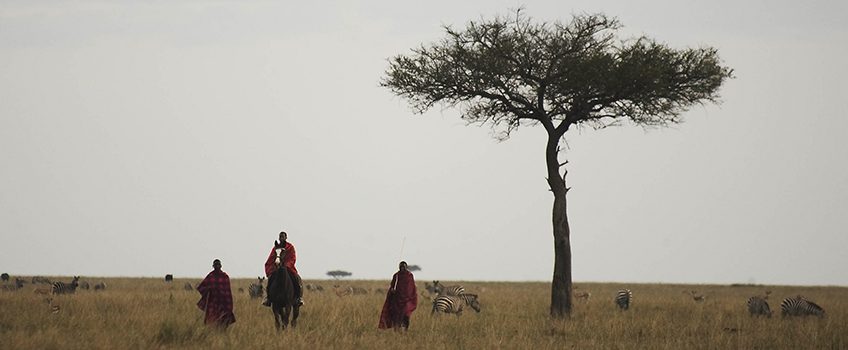 We use a couple of different operators for the rides in the Masai Mara – for this particular trip I joined a 7 night mobile safari with the charismatic Gordie Church of Safaris Unlimited – the original Kenyan riding outfitters and in my opinion the best because they best combine the horse riding with exceptional hospitality. They operate almost year round but if you can time it right, you should try to travel with the annual migration which can occur anytime from around July to September – it's a spectacle at the best of times but seeing it off the back of a horse is quite extraordinary.
Apart from the wildlife and that immense sweeping savannah landscape, the thing I love about this safari outfitter is their operation in general. Their tents are real East African mobile safari tents but kitted out with proper beds dressed in Egyptian cotton sheets, washbasins, vases of flowers and everything else you could wish for (hot water bottles and tea in bed to name a few). The local Kenyan camp crew are like family and have been working with Gordie's family for years making the experience very warm and homely. The speed and finesse with which they host is astonishing, not to mention the delicious gourmet meals which are whipped up in the bush kitchen. Being mobile, the whole operation is dismantled and re-erected in several different locations as you traverse the Mara which means you see a huge variety of landscapes and traverse deep into the bush where vehicles can't reach.
Of course, in addition to all this, the adrenaline rush that comes from riding next to big game is a spine tingling feeling never forgotten.  Read more: Maasai Mara by saddle

BOTSWANA – DESERT AND DELTA

Riding in Botswana is a two-part adventure with the watery oasis of the Kalahari's Okavango Delta vividly contrasted with the surreal moonscapes of the Makgadikgadi Salt Pans. I've been lucky enough to do both and I can't recommend the 'desert and delta' combination enough. In the delta I found myself galloping through shallow crystal clear waters and picking my way through deep watery channels. It teems with wildlife from great herds of silent, ambling elephants to vivid birdlife flitting around you and the whole experience is one of paradise.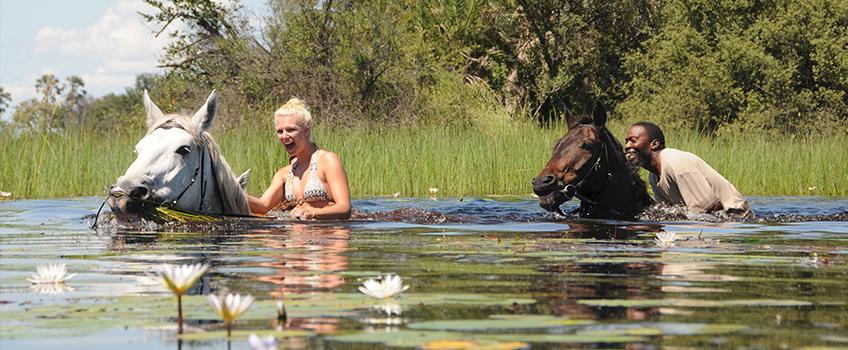 In stark contrast the 'desert' of the salt pans stretches before you as an endless expanse of nothing, galloping at full pelt with the wind in your face and nothing to hold you back. The horses are fit and fast and as the zebra gallop alongside you it feels like a whole other world. The real highlight for me was actually when we stopped at the edge of the pan to meet a habituated mob of meerkats. They climb onto the highest point to gain a good vantage point and on that day the preferred look out spot was my head! Such fun!

ARGENTINA – HORSE TREKKING WITH GAUCHOS
The season here is from November to March – the Southern hemisphere summer. I travelled to Argentina last summer with a fabulous group of friends I've made through polo. We timed it so we could attend a few weekends of the Argentine Polo Open in Buenos Aires. This event is polo's equivalent of Wimbledon! Mid week we travelled out of Buenos Aires experiencing life on the Pampas at the stunning Estancia El Boqueron as well as a trek with a colour group of gauchos in Patagonia.
Your host is Jakob von Plessen of Jakotango and he in himself is a draw card. Apart from being rather easy on the eye, he is a charming, warm and welcoming host as well as being an exceptionally skilled horseman with endless knowledge, a rich family history and countless stories to tell. Heading first to the The Golf on his family's Estancia El Boqueron just south of Buenos Aires, you experience classic Argentine estancia living and being their family home you can only stay here if you come with Jakob. It's utterly exclusive and offers a little taste of life for Argentina's farming families, tearing around polo fields if you choose, clay pigeon shooting or simply being a lady of leisure.You certainly feel very privileged to stay here.
After a few days at El Boqueron we headed to the wilds of Patagonia to explore the mountains and valleys on Estancia Tres Lagos. This is a completely different experience – big mountains, crystal clear mountain streams, giant forests, quaint valleys and snow-capped peaks, birdlife, deer and the great outdoors – breathtaking in every sense. Access in and out is by boat across glacial lakes and horse. For 5 nights you are completely immersed in another world where synthetic doesn't enter the vocabulary once!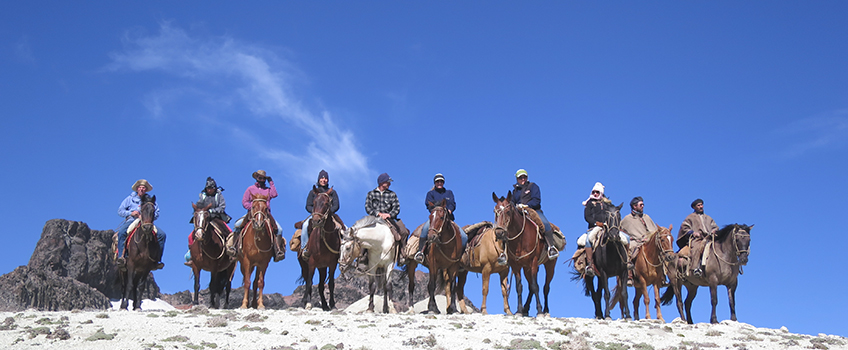 For the majority, we stayed in warm, cosy wooden chalets and throughout, we were accompanied by Jakob's crew – a group of wonderful gauchos and for me, the stars of the show. Out on the mountains they are in their element – this is their home territory and the tales they tell, their knowledge and their cheerful, mischievous characters makes any journey with them an authentic insight into gaucho life. Asados, malbec, cattle, dogs, stunning scenery and a lot of laughter – the good life!
SPAIN – FLAMENCO & FERIA, JAMON & 'JORSES'
I travelled to Spain just two months ago and this was something a little different for me – a far cry from the remote 'wilds' I normally head for. But in this industry we receive a lot of information about new places to visit and new adventures to try and sometimes they are just too good to refuse. This was the case with Spain and the opportunity to explore Andalucia with Maria Elena & Alfonso of Equiberia. The idea of these trips is to combine various regions, landscapes and cultures. Equiberia take riders to Gredos, Segovia, Andalucia, Seville and Menorca with the intention of capturing the beauty and intrigue of these ancient, all-too-often forgotten regions of Spain.

My journey took me to rural Andalucía and the Donana National Park where we cantered through flower filled pastures, clip-clopped through quaint villages, cantered into the town of El Rocia, the home of the Virgin of El Rocio and the place where over a million pilgrims come together annually and predominantly on horseback. The town is designed to cater for over 20,000 horses and doesn't have any tar roads, meaning we could as a group canter into the town, past the church at head straight to the pub, where we enjoyed sherry right off the back of our horses.
We visited Seville over the time of the annual Feria and if you can time your journey with this festival, do! Seeing hundreds of horse drawn carts, Andalucían horses, the breeders, society figureheads and girls adorned in brightly coloured flamenco dresses parading around is a sight to behold.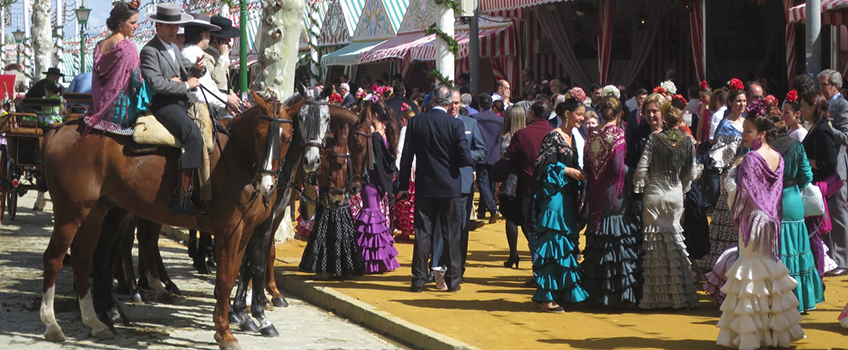 WHICH WAS YOUR FAVOURITE? WHICH SHOULD I DO FIRST?

If you asked me to pick just one of these rides to recommend, or which was my overall favourite, I couldn't. We ONLY offer journeys that we have tried and tested to ensure they offer the quality and safety levels we insist upon for our clients but they are so much more than that. They are life affirming experiences complete with enigmatic hosts, knowledgeable guides and local experts, warm hospitality, breathtaking scenery, a little adrenalin, phenomenal food and wine and the good old fashioned comradeship which comes with shared experience. Bonds are formed and lifelong memories created thorough a common passion for horses, wilderness, nature, a sense of adventure and a love of the great outdoors.
WHERE DO I SIGN UP?
We'd love to assist with any enquiries or answer any questions you may have and Julie is always on hand to offer first hand advice. Why not combine a ride in Argentina with a few days in Buenos Aires or a hop over the border to Chile's Atacama Desert? Or how about a four day horseback safari in Botswana, followed by a traditional safari in Kruger, South Africa and a few days in Cape Town?

OLDER POSTS

27/11/2023
Did you receive our latest newsletter in the post? It contains all…