DISPATCHES FROM EXOTIC LANDS
Route 62 in South Africa makes for an epic family road trip either as a standalone holiday, or before or after a traditional African wildlife safari. The logistics are easy, the distances are short and there is so much to see and do that small children, teenagers, their parents and even their grandparents will find plenty to keep them occupied. Travelling with children in Africa need not be daunting – it's easy when you head to the right destination, where a little structure combined with plenty of time for free wheeling, provides experiences that will shape young minds forever.
About Route 62
Route 62 used to be the main route between Cape Town and Gqeberha (formerly Port Elizabeth), linking rural communities with these two important harbour towns, until the construction of Sir Lowry's Pass when it lost out to the more direct coastal road, which later became the N2 highway. After 40 years of hibernation, Route 62 has once again come to the fore. Not only is it the world's longest wine route, a truly unsurpassed "wine experience", but a "traveler's route" offering a kaleidoscope of experiences for travellers of all ages as it meanders through the Klein Karoo, Breede River Valley and winelands. All who have travelled this route agree that few places in the world are as stunningly beautiful and as steeped in history as the scenic Route 62. You will find yourself winding through mountain passes, superb wine estates, nature reserves, wonderfully preserved oak lined villages and flourishing orchards. Unique restaurants, super accommodation establishments and a host of other surprises await you.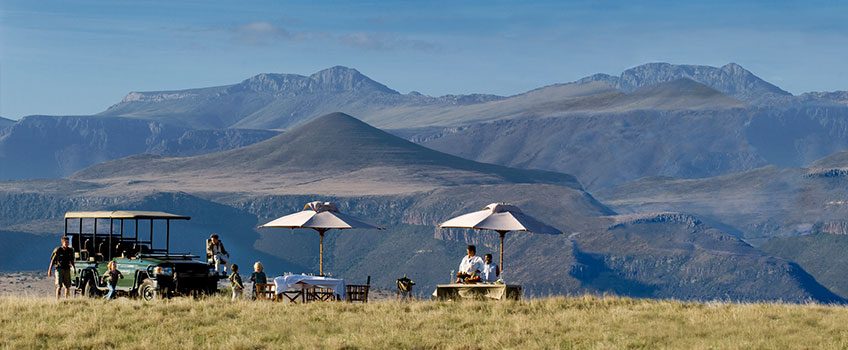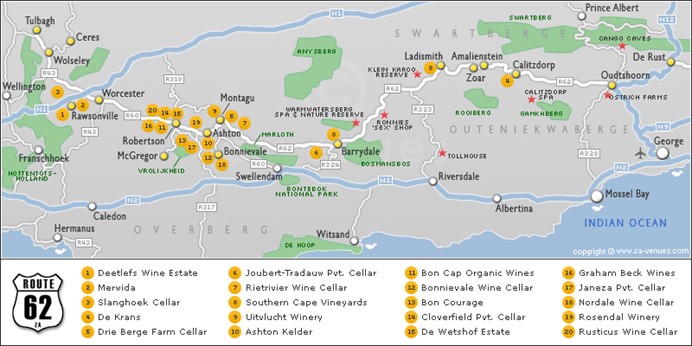 The following towns and villages are waiting to be discovered along Route 62:
Tulbagh
Tulbagh is a charming, historic town with a wealth of Cape Dutch architecture which was extensively damaged by an earthquake in 1969. The town has since been restored to its old-world splendour and Church Street now has the greatest concentration of National Monuments in South Africa. Pop a bottle of Krone Borealis and savour it while enjoying the spectacular views from Twee Jonge Gezellen Estate.
Ceres
Ceres lies on the western side of a fertile basin surrounded by mountains. It is a most beautiful area with an almost alpine environment which is famous for its apple, peach, pear and cherry orchards. In cold winters there can be sufficient snow for skiing in the higher mountains. A great spot for hiking, 4×4 trails, mountain biking, abseiling and riding.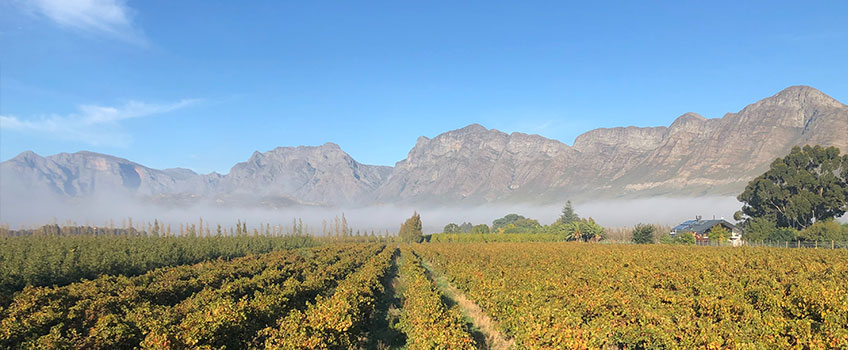 Worcester
Worcester is home to the KWV Brandy Cellar, the largest of its kind in the world. At the Kleinplasie "Open Air Museum" the lifestyles of the early Cape Dutch farmers are vividly portrayed. Candles, bread and witblits (a homebrew) are still made in the traditional way. The indigenous semi-desert vegetation and the landscaped gardens of the Karoo National Botanical Gardens are a great draw card. Gliding, water sports, trout fishing and hiking are all popular past times.
Robertson
Robertson the valley of wine and roses is famous for the rose bushes that line its centuries old streets, along with jacarandas, oak and ash trees. Go on a garden tour at Van Loveren Wine Estate near Robertson where every tree commemorates an historical event or family occasion. Visit Sheilam Cactus Garden for its succulent collection or the nature reserves of Vrolijkheid and Dassiehoek for their vegetation, animals, bird watching and beautiful scenery. The area is also famous for its horse studs and variety of outdoor activities.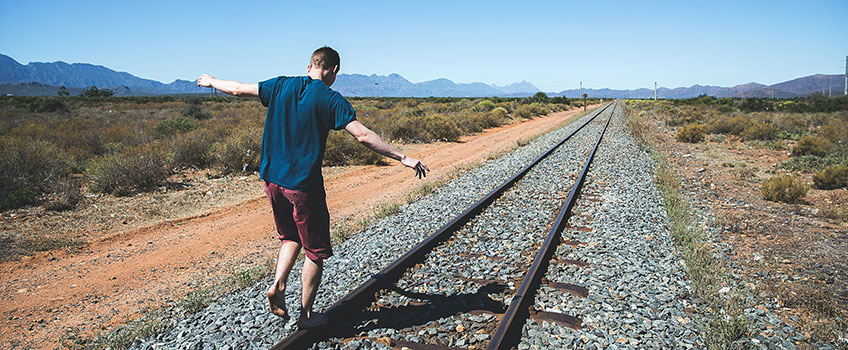 McGregor
McGregor is a place where time stood still. This tiny 19th century village with its thatched whitewashed cottages is home to potters, artists, craftsmen, healers and many other colourful characters. Visit delightful wine estates, take a cruise on the Breede River or relax under an aroma therapists' or Reiki master's healing hands.
Montagu
Montagu makes an ideal lunch or over night stop when exploring Route 62. Renowned for its muscadel wines, Montagu, gateway to the Klein Karoo, is set in a fertile valley and blessed with typical Klein Karoo landscape. Montagu has been famous for more than a century for its warm and soothing mineral springs whose waters are clear, very soft and sweet smelling. Healers often visit the hills behind Montagu where one may find rare and beautiful crystals growing on rocks. There are great hiking trails, 4×4 routes, mountain biking and rock climbing. Experience the thrill of the tractor-trailer ride to the summit of the Langeberg Mountains where you'll have a breathtaking view over both the Robertson and Koo Valley. Enjoy a historical walk through the town, which includes two museums, one being famous for its herb collection and herbal remedie.
Bonnievale
Bonnievale is known for its beautiful gardens along the banks of the Breede River. Cheese is available direct from the factory and there are plenty of water based activities, you can even go wine tasting on a raft.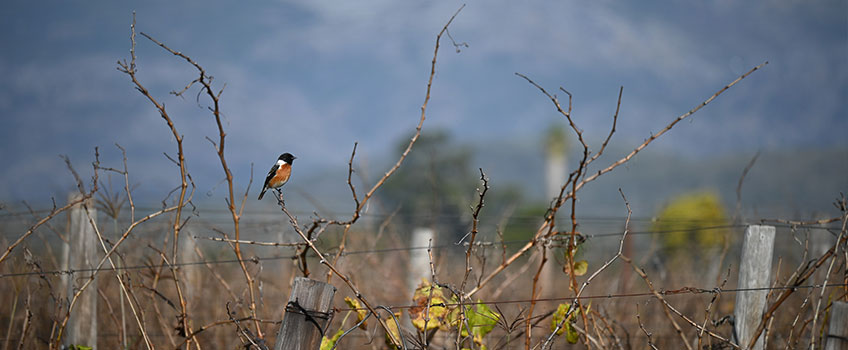 Cogman's Kloof
Cogman's Kloof is a 10km winding pass linking the towns of Ashton and Montagu. The route is a scenic delight with magnificent views, panoramic landscapes, towering cliffs, crystal-clear streams and an abundance of trees and indigenous flora. Passing through the kloof in the 19th century to reach Montagu, the river had to be crossed eight times. This is great walking country with a number of charted trails ranging from 12 to 15 km.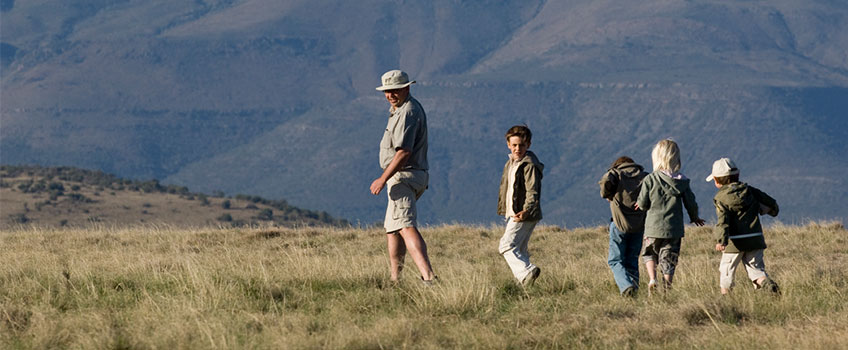 Barrydale
Barrydale is famous for its fruit and wine and its timeless country charm. One of the prettiest villages on the Route 62 it has become a haven for artists, potters and organic vegetable growers. It offers an unrivalled diversity of vegetation and wildlife within a 30 km radius. The Anna Roux Wildflower Garden lies on the town's outskirts and the Tradouw's Pass with pools and waterfalls is ten minutes away.
Ladismith
Ladismith lies at the foot of the Klein Swartberg Mountains and is dominated by the majestic Towerkop whose split peak, according to local legend was struck by an angry witch. Visited by hunters and cattle farmers during the 18th century, the area later saw the development of the ostrich feather boom and is today the centre of a major farming area.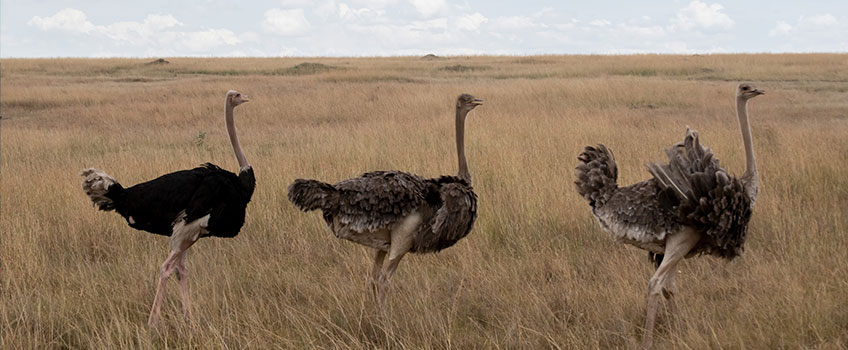 Amalienstein and Zoar
Amalienstein and Zoar are mission villages where life still continues in the traditional way. Today the local community has involved themselves in tourism related projects in an effort to uplift and empower themselves. Visit the Lutheran church which has been restored to its original bold ochre and magenta colours or go on a donkey cart ride.
Caliltzdorp
Caliltzdorp is heralded as the "port-wine" capital of South Africa. Here you should try some truly great honeyed dessert wines. Take a walk down Queens Street, the oldest street in town, with its fine examples of Edwardian and Victorian architecture and a lovely old red stone church. Rejuvenate your weary body at the hot mineral baths of Calitzdorp Spa, 24 km outside town, or visit the strange and rare "Red Hills" with their fantastical geological formations.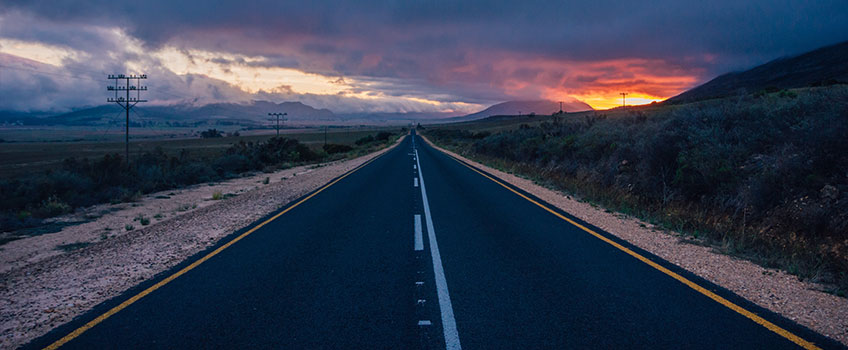 Oudtshoorn
Oudtshoorn the "capital" of the Little Karoo was put on the map by the feather boom of the late Victorian and Edwardian era. Nowhere else are ostriches found is such great numbers and nowhere else do they produce feathers of such fine quality. Learn about these amazing flightless birds at an ostrich show farm. The CP Nel Museum with its history of the town, the feather industry and the Jewish community's contribution, is well worth a visit. The nearby Cango Caves are a natural wonder and the Klein Karoo's oldest and most popular attraction. Three systems of spectacular limestone caverns have been discovered, all are filled with a wonderland of stalactites, stalagmites and helictites that have been sculptured by nature through the ages. In order to protect the delicate natural system only Cango One is open to the public.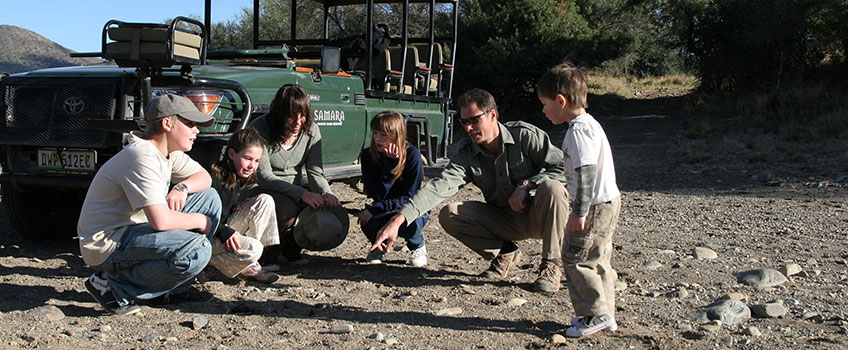 And onwards..
Those looking to extend their journey might like to continue to Gqeberha (formerly Port Elizabeth) and then on to any number of fabulous safari lodges in the Eastern Cape and Karoo region.
Options include (but are not limited to!):
Kwandwe Ecca Lodge is two hours drive from Gqeberha and offers a malaria free safari experience with the opportunity to see lion, black and white rhino, buffalo, elephant and cheetah.
Settlers Drift (2hr20min from Gqeberha) saw settlers drive their wagons across the river in the 1800s and is now a luxurious bush lodge where safari-goers can spot the Big Five.
Samara is 2.5 hours inland and provides a brilliant children's programme, as well as visits to the Born Free Foundation Big Cat Rescue Centre.
The Plettenberg sits on the wilderness coast 2 hours from Oudtshoorn and 2.5 hours from Gqeberha, back along the coast towards Cape Town. It is ideal for those looking to combine their inland road trip with a few days whale watching, dining on exquisite seafood and exploring the marine environment.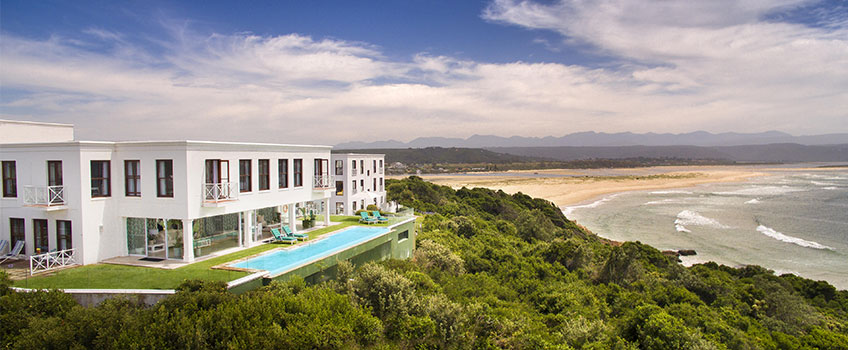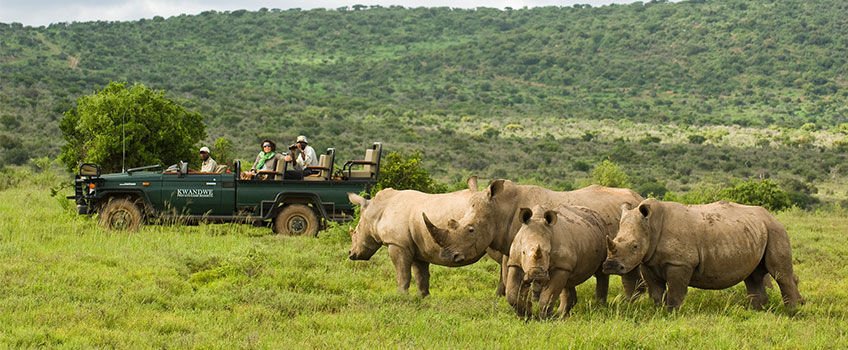 OLDER POSTS

27/11/2023
Did you receive our latest newsletter in the post? It contains all…