DISPATCHES FROM EXOTIC LANDS
What is the value of a visitor? Across Africa the simple presence of people in safari destinations deters illegal activity and almost every antipoaching effort is funded either directly or indirectly by tourism. Safari operators bring clinics and schools to underserviced regions as well as employment. In communities where as many as 10 people are dependent on one salaried family member, tourism is a life blood.
The global lockdown has ceased all tourism activity. Camps are empty, game viewing vehicles sit motionless and the majority of staff have been sent home. Our operators are continuing to pay their crews where they can but financial reserves will not last indefinitely and there is no government assistance.
The removal of tourism and its associated employment creates a perfect storm of impoverished communities and vulnerable wildlife. Within weeks forests will be felled for firewood; cultivation and grazing will spill into protected areas; antipoaching teams will stand down and desperate people will turn to bushmeat to feed their families. This is not poaching on a commercial scale, it is survival.
We're sorry to bring you these tales of woe but we felt it was important to share the reality of a continent suffering at the hands of a pandemic which has barely touched its shores.
'How can we help?' we hear you cry.
Firstly, if you have a trip planned, please postpone, don't cancel. Secondly, we've identified a handful of schemes and projects which are making a huge difference and if you feel you would like to help, any assistance would be gratefully received by the teams on the ground. Remember that in these regions a little goes a very long way.
Thank you for your kindness.
Take care and stay safe.
The Classic Safari Company.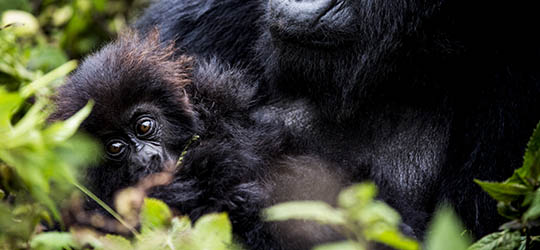 Safari destinations are battling the perfect storm.
Here's how you can help…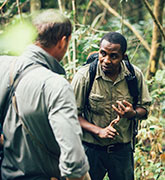 NOMAD CONSERVATION & COMMUNITIES, TANZANIA
In a normal season Nomad put their safaris to work, using them to fundraise and facilitate outreach programmes. They impact some of the country's most vulnerable, remote and cut off communities and wildlife populations, such as Katavi and Mahale, as well as the famous Serengeti.
Read More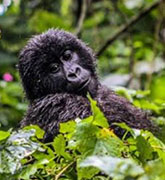 THE VIRUNGA ALLIANCE, DEMOCRATIC REPUBLIC OF CONGO
Virunga is Africa's oldest and most biologically diverse protected area, yet also one of the most vulnerable – four million people live within a day's walk of the park's border. The Alliance works for stability through sustainable development, protecting both people and the ecosystem which is home to a third of the world's mountain gorilla population.
Read More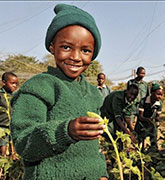 AFRICAN BUSH CAMPS FOUNDATION, ZIMBABWE, BOTSWANA, ZAMBIA
The ABC foundation is committed to sustainable development, creating opportunities which empower rural communities through education, community infrastructure and conservation. Current areas of growth include early childhood development facilites and a new health centre.
Read More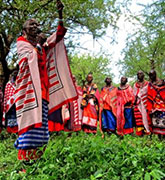 MAASAI CONSERVATION TRUST, KENYA
The world increasingly relies on traditional communities like the Maasai to protect ecological treasures. This trust ensures they have the necessary tools for such a task assisting with lease payments for conservancies, carbon credits, wildlife monitoring and security, conservation and ecotourism employment.
Read More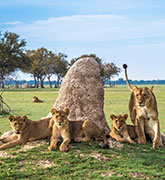 WILDERNESS WILDLIFE TRUST, ACROSS SOUTHERN AFRICA
Research, community education and anti-poaching are the three main pillars of the Wilderness Wildlife Trust's work. Ecological studies of specific species ensure better protection – rhino reintroduction in Botswana and carnivore monitoring methodology development are cases in point.
Read More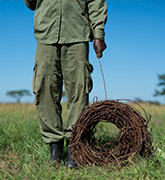 SERENGETI DE-SNARING PROGRAMME,TANZANIA
Whilst snares usually target antelope species for bushmeat, they are non-discriminative and can often trap larger species such as predators or elephants. This project provides gainful employment in removing snares and freeing trapped animals – an increasing concern in Covid-19 times.
Read More
'The Why' by the African Bush Camps Foundation
Two minutes of beautiful footage showing how tourism, community and conservation are all interconnected.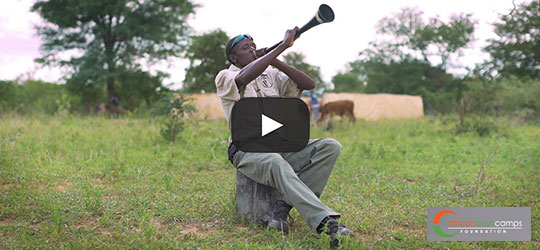 We'll leave you with this thought…
"My heart sinks for our beloved Africa. Slaughtered in broad daylight by some mystical virus from a far off land. Created by a perverse culture infatuated with consuming exotic mammals, whom in a savage twist of irony, originate right here in the dark continent. I shed a tear, for what will happen to the wide open spaces with drifting grasslands once filled with wildlife. What will happen to the deep impenetrable forests and the secret paradise of life within. What will happen to the people of Africa, whom have indeed endured so much over time. Yet, the biggest smiles, will always come from this continent – her people forever cheerful in the face of adversity."

These are the words of professional safari guide & horseman, Gordie Church, whose father, Tony Church, established the concept of horseback safaris in Kenya some fifty years ago.
OLDER POSTS

27/11/2023
Did you receive our latest newsletter in the post? It contains all…