DISPATCHES FROM EXOTIC LANDS
Travel to India to celebrate Holi
Holi is a colourful, messy and chaotic party that celebrates the arrival of Spring in the Hindu calendar. For many it has become less synonymous with religion and more of one giant paint ball fight as chalky bright powder is thrown over everyone, and everything, in celebration. Holi is celebrated on the day after the full moon in the month of March as per the Hindu calendar.
Known as the festival of colours, Holi is a much bigger deal in the north of India than it is in the south. But no matter which part of India you are in, the main aspect of celebrating Holi remains the same, getting yourself and others totally covered in colours. No matter where you choose to celebrate here are my tips on making the most of this carnival of colour!
WHAT TO WEAR FOR HOLI
WEAR WHITE
Yes, as crazy as that may sound wearing white means you start the day with a blank canvas and come home looking like you've spent the day with Pro Hart.
WEAR CHEAP WHITE
Your clothes will be TOTALLY ruined, so do not wear fancy whites. You need a basic t-shirt, pants or a long dress that you either bin at the end of the day or wash knowing it will never be white-white again. Or better still, buy an inexpensive 'Kurta' (pyjama like pants + top) in India. And ladies please note: the colour gets everywhere so pack an old bra that you are happy to jettison at the end of the day.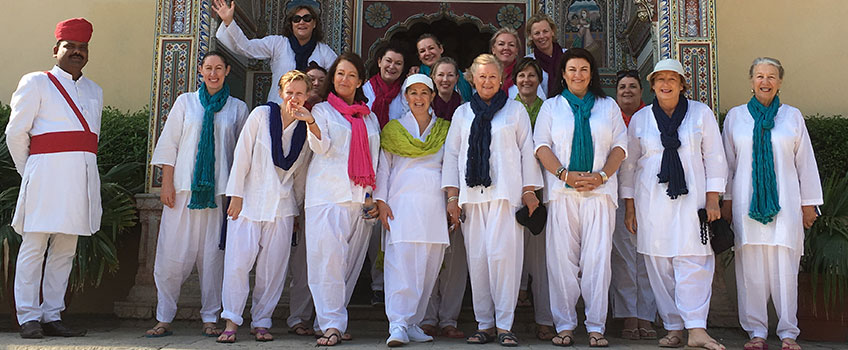 FOOTWEAR
When it comes to footwear flip flops are the best option. You WILL get wet. You WILL be covered in colours. So the easiest shoes you can wear when they are wet & the easiest ones to wash are the ones to opt for.
TOP TIPS FOR CELEBRATING HOLI
COVER UP
cover your entire body in oil. And we do mean, your entire body. Your hair, your face, your arms and legs. If you do, you'll have a better chance of washing the paint off at the end of the day. Coconut or almond oil are recommended – so either pack some to take with you, or purchase on arrival. If you have light coloured hair (and you care that it WILL BE PINK for the rest of your trip) cover your head. Either tie your hair up and wrap a scarf around your head OR wear a shower cap – a Louvelle Shower Turban is a stylish alternative that really works.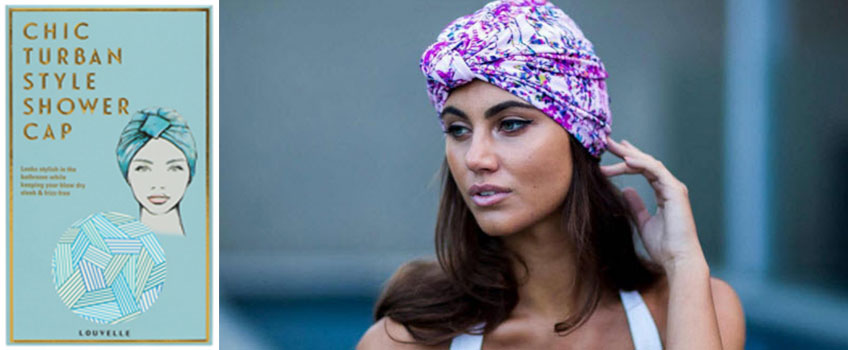 PHOTOGRAPHY – LOVE YOUR LENS
The powdery paint gets everywhere which makes for fantastic photos but it is far from great if it gets into your camera or smart phone. Zip lock bags are a great option, or you could wrap your camera in plastic film, but your best bet, if you plan to get in amongst it, is to buy a waterproof smart phone case & leave your camera behind.
GLASSES
Just like everything else you wear when you celebrate Holi your glasses will get wrecked. If you need glasses to see, wrap them in plastic or, better still, bring an old pair you no longer need or love. The same goes for sunglasses – do NOT wear your favourite pair! If you wear contacts make sure you carry eye drops in case the powder gets in your eyes.
PACK LIGHT
If you're heading to an organised Holi party or even just wandering the streets soaking up the atmosphere you need only take the bare minimum with you. All you will need is a small bag (that you don't mind getting ruined) a little money, wet wipes and eye drops (if you wear contact lenses). A plastic zip lock bag is both inexpensive and effective!
GET INVOLVED
If you can't beat them, join them! You get to be a big kid for the day – so be childish, have fun and create some awesome memories. That is what Holi is all about!
GETTING THERE
Holi is celebrated at the end of winter, in line with the Hindu luni-solar calendar, so the dates vary year on year but typically fall in March. Contact us for details on how best to travel to India to celebrate Holi or visit our Secret Women's Series page where you'll find details of small group journeys designed to coincide with Holi.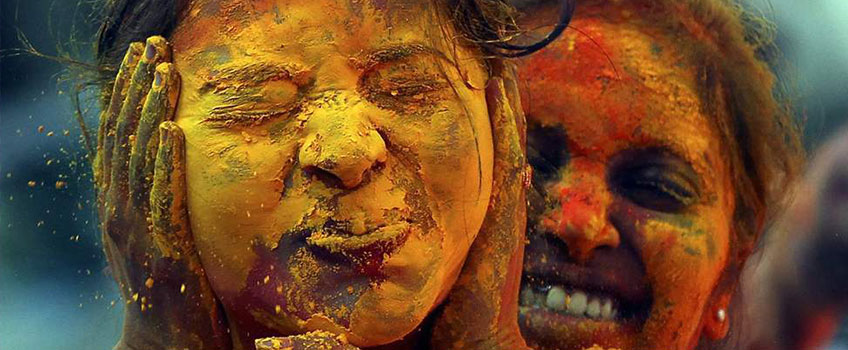 OLDER POSTS

27/11/2023
Did you receive our latest newsletter in the post? It contains all…