DISPATCHES FROM EXOTIC LANDS
Tailor made travel means choice and lots of it and since virtually anything is possible, the difficult part for most travellers is knowing where to begin. We realise it can be baffling! To help you on your way we have outlined several types of safari to give you a feel for the different styles available. Of course there is no need to stick to just one – fancy glamping one night and fine dining in a contemporary design hotel the next? Its do-able! Let us guide you through the process with a short overview of safari styles for every taste & character type…
Safari styles
Lodges and permanent tented safari camps
Clients stay in purpose built safari lodges or permanent tented camps. They may choose just one and stay there for the duration of their safari or they may stay in more than one lodge/camp to create a varied itinerary and travel between each one by private road transfer or air. The lodge/camp is the base for day activities which may include game drives, walking safaris, boating, fishing, swimming or canoeing. Clients are normally hosted during meals, service is personal, and professional guides and knowledgeable staff are on hand to supervise activities and answer questions.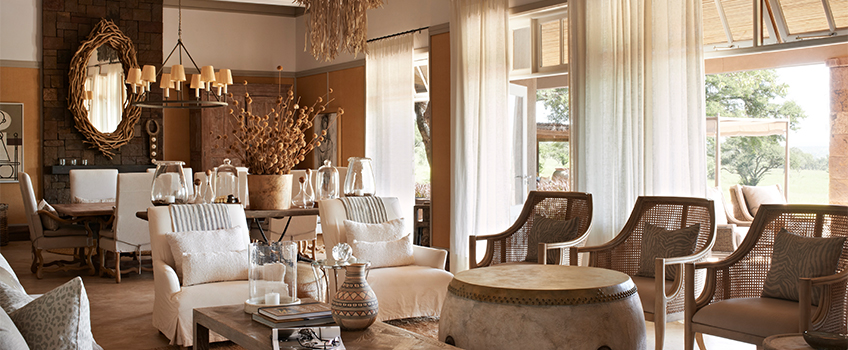 Family friendly safaris
Africa is the world's best classroom and travel exposes children to all manner of new experiences and lessons. They will talk of the adventure all their lives. Many safari lodges now specialise in catering for families, with child friendly guides and activities designed to educate and excite children of any age. Most will offer flexible room configuration, interconnected tents or family suites as well as flexible dining options. We can also recommend properties which are Malaria free.
Classic camping safaris
'Classic Camping' safaris tend to follow the theme of the old Hemingway-style camping safaris and are often stylishly quirky – think copper lanterns, high tea, elegantly furnished canvas tents and G&Ts at sundown. These safaris are top notch and the level of service, comfort and cuisine is superb. A full complement of staff will include a host/manager, cooks, room staff and so on. The guiding is always exceptional. Travel is usually in 4×4 vehicles and group size is limited to 10 guests or fewer. Private safaris can be arranged for family groups or for travel with friends. These safaris are well suited to clients who want to experience a traditional camping safari without sacrificing any creature comforts.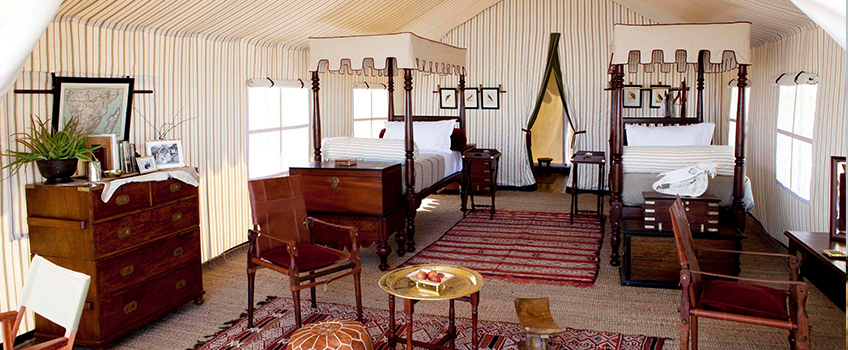 Mobile safaris (non participation)
A mobile safari entails an entire camp being moved to several different locations in one safari. The entire camp (which may consist of a mess tent, kitchen, guest tents, showers and toilets) is taken down, moved and re-erected in a new location every couple of days as guests travel separately in 4×4 vehicles, walk or even horse ride between locations. These safaris usually take 7-15 days with the camps being set up in 3 or 4 different locations during that time. Due to their mobile nature the camp is rather more basic in style but enables clients to reach remote wilderness areas and witness a huge variety of landscapes.
Walking safaris
A walking safari invites you to explore a wilderness area on foot either from permanent camps or as part of a mobile safari. The emphasis is on immersing oneself in the ecosystem and understanding the detailed complexity of the bush at ground level, a privilege often missed when travelling in a vehicles. The experience is highly sensory and you will notice your sight, smell and hearing becomes keener as the days pass. Game is not seen at the close proximity to which seasoned vehicle-safari goers may be accustomed, and photographic opportunities may be challenging, but the rewards are often all the greater as a result. Distances travelled in a day vary with each outfitter and all walking safaris are accompanied by highly trained expert guides and armed game rangers.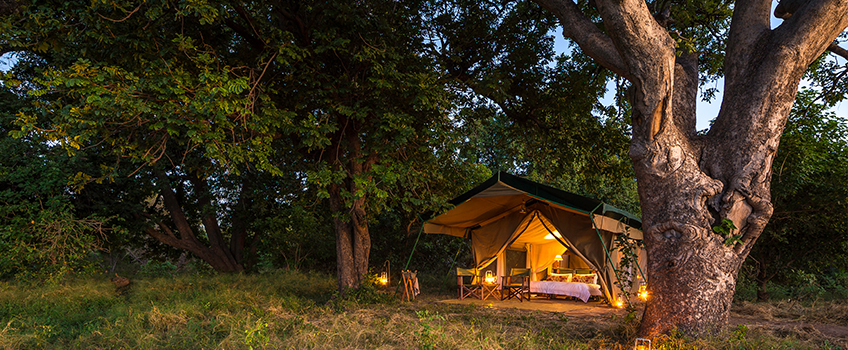 Self-drive holidays
South Africa and Namibia offer the best self-drive holiday options due to the excellent infrastructure and road conditions found there. Vehicle options include a wide range of cars, four wheel drives and campervans and you may choose to stay at any number of the hundreds of hotels, lodges, private homes and boutique guesthouses on offer. Holidays of this nature tend to be relatively inexpensive and offer the freedom to pass your days however you wish. The Garden Route of South Africa is an excellent self-drive destination.
Driving vs flying
Fly-in safaris, while somewhat more costly than travelling from camp to camp by road, are preferable in many areas because of poor road systems, long journey times or sheer remoteness. Some countries, such as Botswana, have so few roads that almost all safaris are by charter aircraft. Many of the smaller camps in otherwise inaccessible wilderness areas can only be reached by charter flights or helicopter. Specially adapted 4×4 vehicles are used for game viewing activities.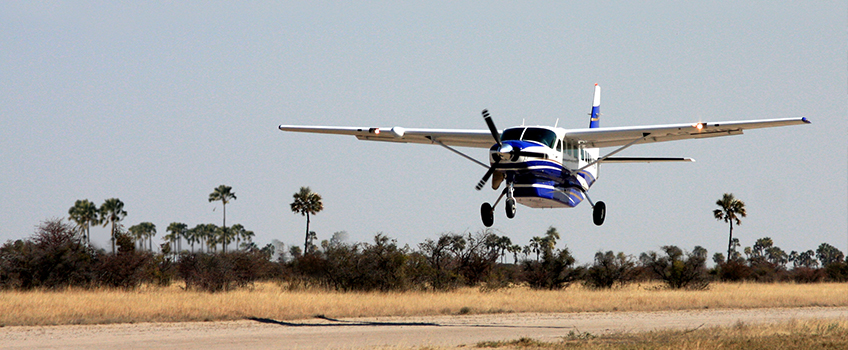 Having operated in tailor made travel for more than twenty five years, we know that no two journeys are alike.
OLDER POSTS

27/11/2023
Did you receive our latest newsletter in the post? It contains all…