Captivating Kerala
Embark on an enthralling southern Indian journey through the southern Indian state of Kerala. This week long excursion through 'God's Own Country' provides the opportunity to experience the best that Kerala has to offer.

On your journey you will discover a thousand shades of green as you share smiles with the friendly people in this lush, tropical part of India.

Sampling a corner of the ancient trade route that criss-crossed the deep south you'll have the opportunity to experience and taste India through simple meals and elaborate feasts, haggle with market vendors in colourful and chaotic bazaars, boat through Kerala's serene backwaters, learn the history of the heritage town of Fort Kochi and share everyday experiences with a cast of charming local hosts before signing off with sun and sand on the beaches of Mararikulam.

Along the way you'll stay in a handpicked selection of exquisite boutique and heritage hotels that will deliver an authentic immersion without sacrificing too many of your creature comforts.

This journey will take you far beyond the travel guide and open your eyes and heart to the sensory feast that epitomises India. A lifetime of unforgettable experiences await.
You will love
Lush green landscapes
Best of the evocative South
Famed backwaters of Kerala
Periyar Wildlife Sanctuary
Adventure in style & comfort
9 UNFORGETTABLE DAYS
PLEASE NOTE:
This itinerary provides the perfect framework for a week long soiree, however it can be designed to suit your preferred pace, price and pursuits. Contact us for a tailormade journey.
DAY 1 | COCHIN
On your arrival in Cochin you will be welcomed traditionally before spending the evening acclimatising and preparing for the upcoming week of adventure.
DAY 2 | COCHIN
Explore the port city of Kochi including visits to the Chinese fishing, Mattancherry Palace & Church of St. Francis & explore the area on a harbour cruise. Walk along the narrow cobbled streets among the handicraft shops of the Jewish town and the oldest living synagogue in the world. This evening enjoy a traditional Kathakali Dance show!
DAY 3 | PERIYAR
After breakfast drive to Thekkady (approx 5 hours) taking in the picturesque hills and plantations along the way. Afternoon at leisure upon arrival. A cultural experience awaits this evening with dinner and entrance to a martial arts show.
DAY 4 | PERIYAR
Enjoy a gentle, but attractive day today with a walk through the beautiful, protected Periyar Wilderness this morning and an afternoon touring a nearby Spice Plantation with a naturalist.
DAY 5 | KUMARAKOM
After breakfast drive towards Kumarakom (approx 1.5 hours), stopping at Kumbhalangi to experience local village activities – take a boat road, visit a crab farm & harvest coconuts. Afternoon at leisure on arrival at Coconut Lagoon – an opportunity to indulge in the spa, take a sunset cruise on the lake or simply sit by the waters edge and relax.
DAY 6 | KUMARAKOM
After a leisurely breakfast board a traditional houseboat and venture across the lake and along the palm fringed canals, passing local villages. A delicious luncs served onbaord and the evening is at leisure on return to the hotel.
DAY 7 | MARARIKULAM
Road transfer to the village of Mararikulam (approx 1 hour) and your seaside retreat on the Arabian Sea. The afternoon is yours to explore the serene beachfront.
DAY 8 | MARARIKULAM
The community of Mararikulam teaches you the art of indulging in the moment. Explore the region on a bicycle or take a dip in the sea. Watch fishermen reel in the catch of the day, stroll through the village or indulge in an Ayurveda treatment. Today is a treat for your body, mind and soul.
DAY 9 | END OF ITINERARY
Spend your final day in Southern India as you wish. A final swim, massage or wander along the beach to engage with the local fishermen. You will be collected and transferred to Cochin Airport in time to check in for outbound flight, or onward adventure!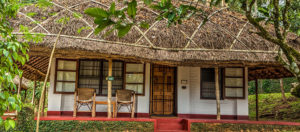 ACCOMMODATION
A handpicked selection of recommended accommodation
NEED TO KNOW
14 night in Chile, 7 nights in Antarctica
14 night in Chile, 7 nights in Antarctica
Please enquire for pricing
Please enquire for pricing

START: Santiago, Chile
|
Finish: Santiago, Chile
This itinerary provides the perfect framework for a spectacular journey but it is an example only. All journeys will be individually designed and quoted on a case by case basis.
Exellent and wonderful, reaching way above expectations.
Elizabeth Mackintosh
Julia you did a fantastic job - everything was first class. Well organised, efficient and stress free. We all agreed it was the best holiday we've ever had. Cant wait to travel with CSC again.
Milford family
We are so happy we put our trust in CSC, we had an amazing adventure and would recommend them to anyone.
Kim & Brad Balance
The trip exceeded my expectations and was the best family holiday I have ever had. Our children simply loved it and now I know more about African wildlife than they do about our own farm animals.
Rowntree family
Classic Safari are the people who genuinely know other culture and offer incredible insight to perfectly meet your expectations.
Melanie McMillan & Iain Jones
We loved it all. Our son wants to go back tomorrow. We would ALL go back again!
Laurence & Remi Cunningham
An amazing experience - the best family holiday we have ever had. We were extremely impressed by the meticulous attention to our itinerary. I can't speak highly enough of all the elements of this exciting journey!
Sheryl & Robert Taylor
Thank you for making our trip to Africa so spectacular. The attention to detail really made it special. It really was the trip of a lifetime.
Paul Cozzi
Very knowledgeable and patient. Our trip was all that we hoped for. Wonderful!
Jane & Robert Happell
Everything was perfect! Advice and information on destinations and activities hit everything I had hoped to experience. I contacted the Classic Safari Company upon recommendation and have now, in turn, recommended to others.
Tim Bradley
You can't improve on perfection. I had my best birthday and holiday with my family celebrating my 80th birthday in Africa. Everything that Julia organised was perfect and the whole trip was a highlight!
Buckingham Family
The trip of a lifetime, couldn't have dreamt of a better adventure if I tried.
Emma Jeffcoat
Absolutely everything was first class & so well organised.
Simon & Jackie Adams
Classic Safari Company has done it again! A unique experience that ticked all the boxes - wildlife, culture and dining experience. A dream come true!
Ros Wheeler
Their experience and knowledge of Africa is evident and we couldn't have been happier with the total package. This has given us a taste for Africa - now we are ready for more.
Andrew & Pip Stevens
If you want the most sensational experience in Africa let Julia and the staff at Classic Safari Co plan it for you! Their knowledge, expertise and enthusiasm for their job means your every wish will be fulfilled.
Miriam & Joseph Harrison
Classic Safari is the place to go to for "top end" adventure travel.
Ron & Alison Guthrie
Classic Safari Company were brilliant - 10/10
Di & Kingsley Yates
The Classic Safari Company is the best I have dealt with. Extremely knowledgeable & professional, friendly, patient & understanding of first timers to Africa.
Annette Whiley
It certainly was the best trip we have EVER had. The experiences were mind blowing.  We want everyone we know to experience Africa - the animals, the people - magical.
Jo-anne & Dean Mifsud
Would do it all again and not change a moment. Best holiday ever!
The McGowan Tribe
An absolutely fantastic travel company - every one of the many trips they have organised for us over 22 years have been faultless and fabulous.
Judith & Roger Williams

begin your journey now
Take advantage of our highly personalised advice, inspiration and experience