Two Countries, Two Hikes
Patagonia is not a country nor a place. It is a vast territory shared by Chile and Argentina, whose remarkable geography –shaped by mountains, glaciers, lakes, and rivers– offers countless exploration opportunities and is a  hikers heaven!

On arrival in El Calafate, Argentina you will venture north to El Chalten where your Patagonian exploration kicks off with a 4 night stay in the new Explora El Chalten lodge.

Explora el Chalten is a mecca for those who love the outdoors, hiking and the finest attributes of nature.  With views to the Electric Valley and the Marconi Glacier, explora El Chaltén is the ideal launch pad for full or half day journeys at a style and pace of your choosing.

Visit Los Glacieres National Park and discover this iconic landscape on treks, overland trips, on an ice hike and more.  Then, at the end of each day, return to your retreat to relax and still admire the views of the Electric Valley and of the Marconi Glacier, that are spread out before you.

After three nights at El Chalten cross the Argentine / Chile border bound for Explora Patagonia, the only lodge inside the Torres del Paine National Park.

With direct views of the the three towers you will spend the next four days exploring nature's finest on foot, horseback or self-guided explorations.

With options to visit the Lago Grey, Glaciar Grey, hike to the base of the Torres, cross the Las Chinas River on horseback to reach Mercado or explore Mirador Masle in search of local flora and fauna – you are spoilt for choice!

At the end of each day you may wish to relax in the jacuzzi, enjoy a drink at the bar or dine on the finest of local food at your lodge before retreating to your comfortable yet stylishly simple room, allowing you to continue to appreciate the breathtaking landscape that lies beyond your window.

At the end of your stay return to Punta Arenas for your outbound flight, or continue your adventure elsewhere in South America!
You will love
Showcases the vastness of Patagonia
Hiking, horseback riding & more
Wildlife wonders of Patagonia
Explore the heart of Los Glaciers NP
Stay in the only lodge in Torres del Paine NP
8 DAYS OF HIKING HEAVEN
DAY 1 | EL CHALTEN
Arrive in El Calafate, Argentina and road transfer north to reach Explora El Chaltén, deep in the heart of the Los Glaciares National Park. Check in to your lodge and appreciate the views of the Electric Valley and Marconi Glacier laid out right before you.
DAY 2 | EL CHALTEN
Amidst the Argentinean Patagonia, the natural rock, mountain and ice amphitheater surrounding your lodge offers countless territories to be explored. Take part in a variety of half or full day excursions on offer allowing you to explore at a pace and style of your choice.
DAY 3 | EL CHALTEN
The area around your lodge has towering mountains and different landscapes open to be discovered through treks, overland trips, ice hikes, and even rock climbing, depending on your preferences and skill. Accompanied by your guide you may wish to venture around Los Glaciares National Park, discover the Southern Patagonia Mountain Range, Mount Fitz-Roy and the surroundings of the Los Huemules Nature Reserve.
DAY 4 | TORRES DEL PAINE
After breakfast check out and road transfer south, crossing into Chile, to reach Explora Patagonia, the only lodge right in the heart of the Torres del Paine National Park.
DAY 5 | TORRES DEL PAINE
With 40 explorations on offer – from guided hikes to horseback riding, high mountain ascents to overland excursions – you are spoilt for choice over the next three days!
DAY 6 | TORRES DEL PAINE
Hike to Mirador Toro or the Lago Grey today, or join a horseback ride to the Laguna Negra or an overland journey to view the startling flora and fauna including guanacos and (if you are lucky) puma on the Patagonian Steppe.
DAY 7 | TORRES DEL PAINE
Another full day to unveil the turquoise lakes, glaciers, lenga tree forests, viewpoints, prairies and rivers that surround your lodge, as well as stunning views of the iconic spans of the trekking circuit known as "W".
DAY 8 | END OF ARRANGEMENTS
Check out after breakfast and road transfer to Punta Arenas airport where your journey ends….and your next adventure begins?

OUR ACCOMMODATION RECOMMENDATIONS
The perfect lodges for avid hikers!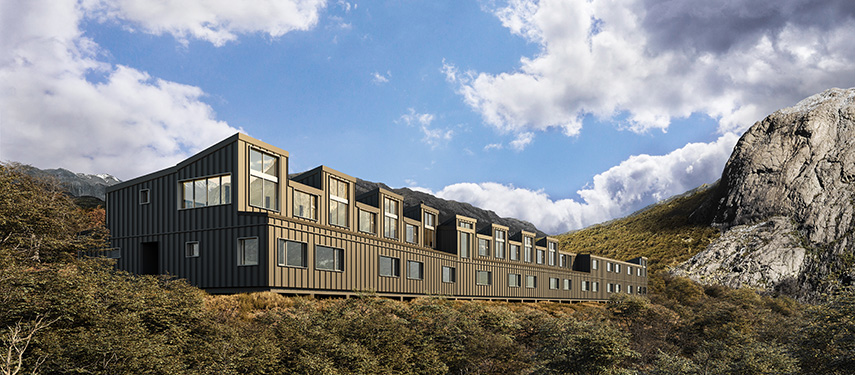 Explora El Chalten – Southern Patagonia
Explora el Chalten, is located in the Los Huemules Conservation Reserve, about 17km from the village of El Chalten in Argentina's Patagonia. The lodge has views of the Electric Valley and the Marconi Glacier both within reach of the iconic Mt. Fitz Roy peak.. Read More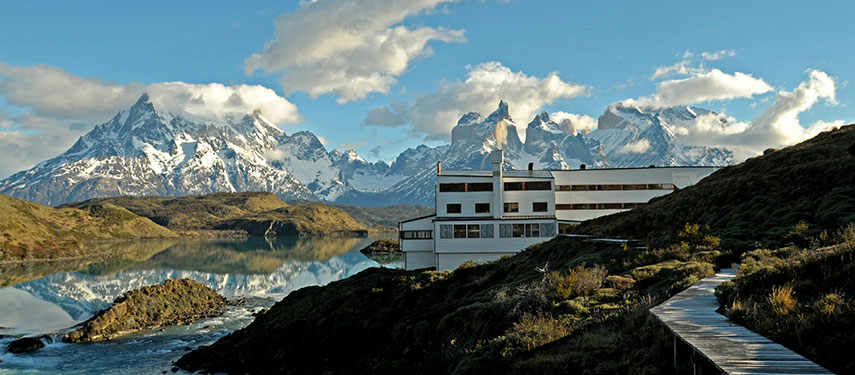 Explora Patagonia – Torres del Paine
Explora Patagonia is located at the centre of the Torres del Paine National Park, the heart of Patagonia, on the shores of Lake Pehoe. Enjoy the most majestic of views right from the lodge itself, and enjoy over 35 half and full day explorations which there are to choose from. Disconnect and unwind in remote Patagonia at Explora. Read More
Exellent and wonderful, reaching way above expectations.
Elizabeth Mackintosh
Julia you did a fantastic job - everything was first class. Well organised, efficient and stress free. We all agreed it was the best holiday we've ever had. Cant wait to travel with CSC again.
Milford family
We are so happy we put our trust in CSC, we had an amazing adventure and would recommend them to anyone.
Kim & Brad Balance
The trip exceeded my expectations and was the best family holiday I have ever had. Our children simply loved it and now I know more about African wildlife than they do about our own farm animals.
Rowntree family
Classic Safari are the people who genuinely know other culture and offer incredible insight to perfectly meet your expectations.
Melanie McMillan & Iain Jones
We loved it all. Our son wants to go back tomorrow. We would ALL go back again!
Laurence & Remi Cunningham
An amazing experience - the best family holiday we have ever had. We were extremely impressed by the meticulous attention to our itinerary. I can't speak highly enough of all the elements of this exciting journey!
Sheryl & Robert Taylor
Thank you for making our trip to Africa so spectacular. The attention to detail really made it special. It really was the trip of a lifetime.
Paul Cozzi
Very knowledgeable and patient. Our trip was all that we hoped for. Wonderful!
Jane & Robert Happell
Everything was perfect! Advice and information on destinations and activities hit everything I had hoped to experience. I contacted the Classic Safari Company upon recommendation and have now, in turn, recommended to others.
Tim Bradley
You can't improve on perfection. I had my best birthday and holiday with my family celebrating my 80th birthday in Africa. Everything that Julia organised was perfect and the whole trip was a highlight!
Buckingham Family
The trip of a lifetime, couldn't have dreamt of a better adventure if I tried.
Emma Jeffcoat
Absolutely everything was first class & so well organised.
Simon & Jackie Adams
Classic Safari Company has done it again! A unique experience that ticked all the boxes - wildlife, culture and dining experience. A dream come true!
Ros Wheeler
Their experience and knowledge of Africa is evident and we couldn't have been happier with the total package. This has given us a taste for Africa - now we are ready for more.
Andrew & Pip Stevens
If you want the most sensational experience in Africa let Julia and the staff at Classic Safari Co plan it for you! Their knowledge, expertise and enthusiasm for their job means your every wish will be fulfilled.
Miriam & Joseph Harrison
Classic Safari is the place to go to for "top end" adventure travel.
Ron & Alison Guthrie
Classic Safari Company were brilliant - 10/10
Di & Kingsley Yates
The Classic Safari Company is the best I have dealt with. Extremely knowledgeable & professional, friendly, patient & understanding of first timers to Africa.
Annette Whiley
It certainly was the best trip we have EVER had. The experiences were mind blowing.  We want everyone we know to experience Africa - the animals, the people - magical.
Jo-anne & Dean Mifsud
Would do it all again and not change a moment. Best holiday ever!
The McGowan Tribe
An absolutely fantastic travel company - every one of the many trips they have organised for us over 22 years have been faultless and fabulous.
Judith & Roger Williams

begin your journey now
Take advantage of our highly personalised advice, inspiration and experience