Colour, Kasbahs & Camels!
Capture the essence of Morocco – the colour, history, contrasts and style – on this jam-packed journey. Rich with immersion and full of surprises you will travel from the Atlantic Coast, through ancient Imperial cities, across desert landscapes and into the spectacular Atlas Mountains.

Commencing in Casablanca we will travel to the UNESCO World Heritage-listed city of Fes, where we will be transported back to medieval times as we stroll through the labyrinthine alleyways of the 1200-year-old Medina and explore this eclectic city and its surrounds.  Flying over the Atlas Mountains we will land on the edge of the vast Sahara Desert where we will travel by camel to spend an enchanting evening beneath a star-studded sky in our luxury Bedouin Camp.  Travelling through lush, palm oases we will explore the 'Valley of a Thousand Kasbahs' before driving the highest mountain pass in North Africa to descend into the rose-colored city of Marrakech.  After a day spent walking in the Atlas and immersing ourselves in Berber culture (with an obligatory G&T in Richard Branson's 5* Tamadot) we will revel in all that Marrakech has to offer – the gardens & Museum of Yves Saint Laurent, the colour and chaos of Djemma el Fna, astoundingly intricate Islamic architecture and shopping (wow – the shopping!) in the world-famous souk.

Enjoy a combination of traditional riads, stylish hotels and a luxury desert camp, get lost in the alleyways of Fes, immerse yourself in the centuries-old souks and artisan markets of Marrakech, tread ancient Berber paths in the High Atlas and discover the language, arts and cuisine of the Tuareg, Berber & Arab people. With a rich focus on women's collectives we will meet artisans specialising in pottery, argan oil, perfume, wine and myriad of cuisines.

And, to fuel your wanderlust you will be gifted three novels when you secure your place on this epic adventure. An opportunity to delve into stories set in Morocco before you follow in the footsteps of the characters portrayed and explore the exotic, colourful locations where the novels are set.  We may even meet an author or two….!

Hosted by Sarah Hoyland, Founder of the Secret Women's Series and Journeys for Women, you will also be joined by expert colourist and designer Nadine Donazzan on this soul-enriching and vibrant journey to one of the most colourful destinations on our planet. This 'all inclusive' journey is a rare opportunity to discover in Al Maghrib, the ancient Arabic name for Morocco, meaning "far west where the sun sets".
You will love
UNESCO World Heritage Sites
Rich and diverse history
Fascinating culture & cuisine
Following in the footsteps of fascinating characters
A luxury Sahara Desert Camp
The Valley of 1000 Kasbahs
Supporting many Women's Collectives
Incredible, other-worldly landscapes
Retail therapy at its best!
Small group, hosted departure
18 UNFORGETTABLE DAYS
AN ITINERARY OVERVIEW
Below is an overview of our adventure.  Click here to request a full colour itinerary, with in depth day-by-day details, including where we will stay, the myriad of activities we will undertake and the fabulous women we will meet.  Whilst we have included some 'down time' throughout this epic exploration we are firm believers that if you are travelling all the way to Morocco you will want to see, and do, as much as you can.  We have also included everything (except drinks & personal spending money) so that there are no 'unknown costs' before you depart or as you travel.  This trip truly is fabulous (even if we say so ourselves) and we do hope you will join us in Morocco!
DAY 1 | 21 SEPTEMBER 2022 | ARRIVE CASABLANCA | 1 NIGHT
Welcome to Morocco. On arrival at Casablanca airport you will be met in arrivals and driven to our hotel.
Casablanca is known for its seafood, so after settling into our hotel we will be transferred to Café Maure de La Sqala, a seafood restaurant, within the old city overlooking the port.  We will order the catch of the day for lunch before taking a leisurely walk through the historic central market and travelling to the Hassan II Mosque for Insta worthy photographic opportunities.  Welcome cocktails in the bar this evening to celebrate our arrival in North Africa before retiring for the night.
DAY 2 | 22 SEPTEMBER | FES | 3 NIGHTS
After breakfast we will travel by road to Fes stopping in Khemmisset to view the imposing Bab El-Khemis Gate and visit the women in the Zarabi Souk – literally "rug market".
We continue our drive to Meknes for lunch and to explore the ancient Roman ruins at Volubilis.
After wine tasting and enjoying true 'paddock to plate' fare for lunch we will explore the ancient Roman ruins at Volubilis, home to impressive, well–preserved structures and intricate mosaic floors, dating from 25 BC.
Continuing to Fez we will arrive in the late afternoon and will check in to our Riad and enjoy sundowners on the terrace as the sun sets over the Fes skyline.
Being in the heart of Fes means we can really explore this fascinating and vibrant city, immersing ourselves in its rich cultural heritage whilst enjoying the relaxed café culture against a backdrop of stunning scenery. Dinner will be hosted in our riad this evening.
DAY 3 | 23 SEPTEMBER | EXPLORING FES
After a traditional Moroccan breakfast of fresh fruit, wild honey, freshly baked bread, yoghurt, dates and freshly brewed coffee, we will step into one of the world's last surviving medieval towns, the Medina of Fes.
Our exploration begins with a visit to the Palais Royale to view its famous golden gates before we wind our way through the Jewish Mellah.  Meandering through the labyrinth of paths and alleyways of the medina, we will be transported to a time‐gone‐by, viewing gems of Islamic & Arabic architecture and, of course, the world famous Fes Tannery.  Our excursion today incorporates a Tasting Tour within the Medina and we will have the opportunity to sample a vast selection of olives, dates, pastries, fruits and other typically Moroccan flavours.
Returning to our Riad we will enjoy our first #minibookclub (for those who wish to join in) to discuss the novel 'A House in Fez', with author Suzanna Clarke* invited to join us.
Dinner will be hosted in the famed local cafe with 'camel burgers' on the menu!
DAY 4 | 24 SEPTEMBER | EXPLORING FES
Today is all about the artisans of Fez with our first visit to a Pottery Co-operative to observe potters as they spin their wheel at an impressive speed to create traditional tagines, candlesticks, plates, bowls and vases. Watching these artisans at work, their focus and dedication to this lifetime skill, stirs the senses; and the opportunity to then browse and shop in their Aladdin's cave of treasures is a highlight.
We will then visit the fonduks – the craft marketplaces for vetted Moroccan artisans. The fonduks sell only authentic local goods and provide the opportunity for you to see the craftsmen at work.
We will return to our Riad to relax before preparing for our Sufi Dinner this evening.  A truly uplifting experience.
DAY 5 | 25 SEPTEMBER | CASABLANCA | 1 NIGHT
We depart Fez this morning and retrace our steps to Casablanca, arriving in time for lunch and an early afternoon visit to Dar Khalifa or 'The Caliph's House' for our next #minibookclub.  Those who have not read the book will not be at a disadvantage as simply visiting this home and learning of the Djinns and Spirits that were believed to reside within is fascinating. We hope to have the opportunity to meet with Tahir Shah*.
This evening we will visit Rick's Cafe – a Casablanca landmark inspired by the cafe in the 1942 film "Casablanca" On Sunday evenings there is a piano player, and, regardless of the day of the week, the cocktails are great!  This evening we will sleep in a Hotel close to Casablanca Airport in preparation for our early morning flight across the Atlas Mountains.
DAY 6 | 26 SEPTEMBER | THE DRAA VALLEY | 2 NIGHTS
After an early wake up call we will transfer to the airport at 6:30am to check in for our flight across the Atlas Mountains to Zagora.  On arrival in Zagora we will be met and transferred to our villas nestled in an oasis of date palm trees in the Draa Valley.   After the hustle and bustle of Fes and Casablanca we will spend the afternoon relaxing by the pool and enjoying the stunning views.
DAY 7 | 27 SEPTEMBER | EXPLORING THE DRAA VALLEY
The Draa Valley is rich in historical aspects of the country set in amazing landscapes that have been inhabited for centuries. You'll find here over 80 different varieties of palm trees, typical Sub Saharan Berber villages, old Jewish cemeteries and ruins, old rock carvings, and more.  And we will spend today exploring!
One of the highlights of our day will be a visit to Tamegroute, meaning 'last place before the desert' in the local Berber language.  This is one of the oldest towns in Morocco and the green pottery produced in Tamegroute is a work of art – and we have no doubt that a piece will likely be travelling back home with you!
DAY 8 | 28 SEPTEMBER | THE SAHARA DESERT
Our adventure into the Sahara Desert begins with tea with a local Bedouin family who live in a traditional tent tol learn about traditional nomadic Bedouin life. After lunch in a beautiful oasis  we will entertained by the ritual songs of Gnawa musicians, and will witness the making of traditional Medfouna "Berber pizza" – a dish that is only cooked in this area.  Mounting camels we take a spectacular ride across the dunes as the sun sets, taking in the golden glow across the landscape, to reach our Luxury Desert Camp.
This evening we will enjoy fine Moroccan fare served under an enormous canopy of twinkling desert stars.  With no air pollution, no lights and nothing reflecting its light back into the night sky, the viewing is spectacular and the chance for some highly creative photography is superb!
DAY 9 | 29 SEPTEMBER | DADES VALLEY | 1 NIGHT
Channel your inner 'Sex and the City' character once again, encounter the shifting sandscapes of 'The English Patient' and relive scenes from the novels we have read, with an optional sunrise sand dune climb this morning. #instaworthy!
After breakfast  we continue our journey into the Dades Gorges. Described by many as one of the most picturesque locations in all of Morocco!  We will visit a Rose cooperative to hear how artisans cultivate the plant and convert its petals, stop in an ancient fortified Ksar to visit a women's handcraft workshop and view traditionally embroidered shawls and we will be hosted by a Berber family in Tinghir for lunch before continuing to our idyllic accommodation, nestled on a hillside and surrounded by beautiful terraced gardens in the Valley of a Thousand Kasbahs.
DAY 10 | 30 SEPTEMBER | SKOURA | 1 NIGHT
Heading south today we will reach Skoura with its rich concentration of date palm, olive, fig, and almond trees and pathways that tunnel through verdant, fertile vegetation, to settle into our Ksar.
We will arrive before lunch to allow plenty of time to enjoy the stunning pool and (optional) indulgence in the hamman.  Later this afternoon we will join the chefs in the Ksar's private gardens and orchards to gather ingredients for our evening cooking class where we will learn to make traditional Moroccan dishes such as tajines, couscous, or pastilla.  On completion we will feast on our very own culinary creations!
DAY 11 | 01 OCTOBER | MARRAKECH
Today we drive to Ouarzazate, home to Morocco's largest film studio, where films such as Lawrence of Arabia, Gladiator and the epic television fantasy series Game of Thrones have been produced.  We will continue along the valley visiting the impressive Kasbahs from the 17th Century, including Ait Ben Haddou, a masterful ighrem – a fortified village – resembling a medieval castle. Lunch will be enjoyed in a café before we visit Imik Simik Women's Association to learn how a group of women came together to support one another while promoting education and skills training in this traditionally male-dominated village.
We are treated to the scenic views of mountains and semi-desert terrain, topped by Kasbahs and adobe homes, as we journey over the Mountains via the Tizi N'Tichka Pass – the highest major mountain pass in North Africa. After visiting an Argan Oil Women's Co-operative we will descend into the rose-coloured, thriving city of Marrakech to settle into our home for the next four nights – a stunning Riad, minutes from Jemaa el Fna square in the heart of the Marrakech medina.  Dinner on the roof terrace this evening.
DAY 12 | 02 SEPTEMBER | THE ATLAS MOUNTAINS
Today is always a highlight on our Morocco journeys as we wind our way high into the mountains – our destination a traditional Berber family home where we will feast on an authentic Berber lunch surrounded by soaring peaks. On this non-strenuous trek we will encounter traditional village life with women transporting bundles of sticks and djellaba-clad men herding livestock.  We will follow the switchback paths as we climb higher, marvelling at the stunning views back down the valley and we will revel in the landscape that is reminiscent of the wedding festival described in 'The Moroccan Daughter'.  Our third and final #minibookclub (although our journey will be punctuated with reminders of all the novels) will be held over lunch.
A medium level of fitness is required for this hike, however we will be accompanied by mules and you can choose to ride atop a donkey for the duration of our climb, or whenever required.
After lunch we will descend to the valley floor and end our time in the Atlas in style with a G&T, or cup of tea, in Richard Branson's renowned Kasbah Tamadot before returning to Marrakech.
DAY 13 | 03 SEPTEMBER | EXPLORING MARRAKECH
After breakfast we set off on a walking tour of Marrakech, a city of honeycombed alleys & minarets, where time seems to have stood still. Our tour will take in the famous Koutoubia Minaret, the 12th century Kasbah and the Saadian Tombs. We will be enchanted by the wonderful architecture surrounding the medina before we finally delve into the maze of alleyways and narrow streets that make up the souk.  Here sellers offer everything from spice, sandalwood and black soap to clothing, baskets, leather goods, furniture, lanterns, fabrics, pottery and almost anything else you could wish for!
Lunch will be enjoyed inside the souk at a favourite rooftop hangout, popular with locals and visitors alike, which serves great food and even better cocktails!  And then you will be let loose to get lost in the sights and sounds of one of the world's most fascinating old cities!
In the early evening we will meet in our Riad before setting out to experience Djemaa el-Fna, the famous square at the entrance to the Marrakech medina, where we will encounter the contemporary personality of this ancient marketplace – by day home to orange juice and water sellers, leather goods stalls and snake charmers, and by night, a bustling food market peppered with dancers, oral historians (story tellers), magicians and peddlers of traditional medicines.  The square delivers an assault on the senses, while showcasing the rich stories and traditions that are so inherently a part of Moroccan culture.  Hosted restaurant dinner this evening.
DAY 14 | 04 SEPTEMBER | EXPLORING MARRAKECH
This morning we will meet with an ethno-botanists who, inspired by Yves Saint Laurent, have created their own range of perfumes. Under their tutelage we will create our own fragrance – exotic and Arabian in nature. Think ingredients like musk, patchouli, jasmine and amber.  You can take home our own 'Moroccan Tale' in a bottle!
Continuing to the famous Marjorelle Gardens we will enter this colourful oasis that surrounds the equally colourful villa that was once the private home of painter Jacques Majorelle.  You are free to wander this calming retreat and we recommend visiting the fascinating onsite Berber Museum. There will also be time to shop in the stylish boutiques across the road which, in sharp contrast to the medina, are representative of modern Marrakech.
Lunch will be enjoyed at AMAL Restaurant – run by a non-profit association empowering women through culinary skill and then the afternoon is all yours!  Head back into the souk, window shop along the streets of Gueliz  – Marrakech's 'new town' home to wide avenues and high street stores or retreat the riad for a swim and a snooze.  At 6pm we will rendezvous to depart for a celebratory Farewell Dinner.
NEED TO KNOW
17 Nights / 18 days
20 September to 07 October 2022
including flying time from / to Australia
******************************
21 September to 05 October in Morocco
17 Nights / 18 days
20 September to 07 October 2022
including flying time from / to Australia
******************************
21 September to 05 October in Morocco
AU$11,970 per person twin share
AU$11,970 per person twin share

START: Casablanca, Morocco
|
Finish: Casablanca, Morocco
Inclusions
Hosted by Sarah Hoyland & Nadine Donazzan ex Casablanca
14 nights in riads, kasbahs, boutique hotels & a luxury tented camp
Breakfast daily, 13 lunches & 12 Dinners
One, or ALL three, #minibookclub novels
Economy class domestic flight Casablanca to Zagora
Sufi dinner with singing and dancing performance
Historical walking, tasting & tannery tour + meet with artisans in Fes
Meknes & ancient Volubilis visit with a 'paddock to plate' lunch including wine tasting
Dinner & drinks in Rick's Café – inspired by the movie Casablanca
Exploration of the Valley of 1000's Kasbahs & the Draa & Dades Valleys
Sunset camel ride & overnight in a private luxury tented camp in the Sahara
Time with the Desert (Tuareg) and Mountain (Berber) people
A mouth watering Moroccan cooking class
Ait Ben Haddou visit plus the film set for many famous movies
Cross the Atlas Mountains on the highest road in North Africa
Day trip to the Atlas Mountains with a visit to Richard Branson's Tamadot
Wander the Marjorelle Gardens & visit the Yves Saint Laurent Museum
Create our own Moroccan Tales perfume
Encounter storytellers, snake charmers & water sellers in Djemma el Fna
Meet with an array of inspiring women from empowering collectives
Shop 'til you drop in the most mesmerising medinas in all the world
Option to participate in 3 #minibookclubs if you wish
Bottled water whilst touring
Scheduled group airport arrival & departure transfers on dates specified to/from Emirates
All land transportation in an air-conditioned deluxe vehicle
All sightseeing tours as specified, hosted by an English-speaking guide
All entrance fees to monuments outlined
All gratuities for local drivers & guides (add'l gratuities at your discretion)
A lifetime of memories with a small group of likeminded ladies
Exclusions
International air arrangements plus all applicable pre-paid departure taxes
Travel Insurance and individual health requirements
Additional meals (2 lunches + 1 dinner) and all drinks (other than specified)
Room or flight upgrades
Laundry, camera fees (minimal) and personal purchases
Gratuity for local tour escort & driver (discretionary)
Items of a personal nature & any item not specified
Maximum – 14 (plus hosts)
---
Flights & Insurance – on request
Recommended Routings to Morocco | Emirates via Dubai | QANTAS codeshare via Dubai | Qatar via Doha
Booking Terms and Conditions apply
This tour departs with a minimum of 8 people and a maximum of 16
A single supplement applies of A$3,500 should you prefer your own room
Should you be willing to share please advise, however note that should no other 'willing to share' participant sign up you will be responsible for paying the single supplement
An AUD$1000 non-refundable deposit is required to secure your participation on this tour, with final payment due 60 days prior to departure
The price is subject to change due to currency fluctuation and unforeseen changes beyond our control
We reserve the right, due to situations beyond our control, to substitute any accommodation with another of comparable quality – this would be advised ASAP
*Authors reserve the right to not attend #minibookclubs
Australian and New Zealand passport holders do not require a tourist visas for Morocco. Please advise as soon as possible if you are travelling on an alternate passport.
All travellers must be triple vaccinated against Covid-19 & any additional testing requirements will be confirmed closer to departure
All touring is subject to change or re-order due to weather or unmissable, on the ground opportunities that may arise
Price is subject to change due to currency fluctuation & unforeseen changes beyond our control
All quoted airfares & taxes are subject to change at anytime prior to, or at the time of, ticketing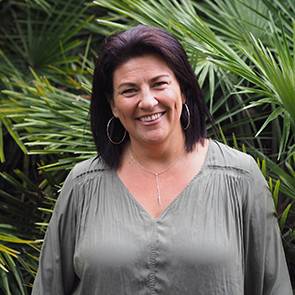 Sarah Hoyland
Sarah is the Founder of our Journeys for Women collection and co-Director of The Classic Safari Company. An avid reader Sarah is thrilled to introduce the first in our 'Tales' journeys. Journeys that will follow in the footsteps of fabulous novels set in unique destinations. Prior to departure for Morocco you will be gifted 3 novels to read (or not) and then once in Morocco you will visit the locations (meet the authors!) and be hosted in #minibookclubs as we travel.
Sarah is excited to be hosting her 5th ladies-only journey to this fascinating country with its rich cultural blend of Arab, Berber, European and African influences, its colourful and chaotic souks and its dramatic and awe-inspiring landscapes. Integral to your journey will be time spent with the women of Morocco - they will broaden your minds, open your hearts and transform you for the better.
Sarah cannot wait to share with you the treasures sheI have unearthed - from hidden eateries to magic medinas & quirky individuals. Let's go!

Nadine Donazzan
An award-winning colour designer Nadine has been at the leading edge of colour and design for over a decade.  With a keen eye for detail, plenty of first hand experience in assisting and advising design choices, and with her passion for combining aesthetic beauty with practical functionality Nadine will shine as she guides us through the treasure trove of souks, medinas and artisan markets. Just be sure to leave plenty of space in your suitcase for all the treats you will want to bring home! 

For further details on Nadine please head to www.dnadesign.com.au
Firstly thank you for introducing me to the wonderful tours of the Secret Women's Series. The trip was superbly organised, the hotels brilliant and activities, informative and spectacular. This definitely won't be the last trip that I take.
Kris Isemonger
Sarah was full of fun, life ideas, knowledge and of course madly making it all happen seamlessly for us!! So so appreciate everything you did for us, our survey was just full points on every score because everything to do with the trip was full points on every score!
Jacquie Randall
Here's to all the wonderful women that made this one of the most amazing trips I have ever been on. I cannot thank you enough. I loved every minute of it.
Jenny, Sydney
What an amazing opportunity you have provided for all women through the Secret Women's Series - thank you, thank you, thank you!
Libby, Sydney
I travel regularly and always organise everything myself. It was so refreshing not to have to do any of that, I didn't even bring the itinerary, just went with the flow.
Rebecca, Sydney
Thank you for making our trip to India the trip of a lifetime. Your generosity of spirit, patience, gorgeous fun manner, "nothing is too much trouble" attitude, enormous level of expertise, and sharing your love of India with us all helped to contribute to a seamless, fun, incredible experience.
Elizabeth, Sydney

begin your journey now
Take advantage of our highly personalised advice, inspiration and experience