DISPATCHES FROM EXOTIC LANDS
It's true that good quality safaris are never the cheapest option, but knowledge is everything when it comes to organising a holiday that delivers well above its price point.
It's the difference between staying in the number one hotspot on Google and heading to an under-the radar outfit that is driven by passion over profit. It's glitzy chandeliers with a price tag to match versus total bush comfort with everything you need and nothing you don't. It's knowing which luxury safari lodges lean heavily on an expensive international workforce, and which owner-operated hideouts deliver the very best guiding from lifelong locals who know the bush like the back of their hand.
If you're looking for bang for your buck, there's absolutely no reason to compromise the quality of your Africa wildlife safari; just the need for a little know how. And that's where we step in.
Our 'champagne style on a beer budget' collection offer a range of holidays from bespoke travel to small group African safari tours. Explore the collection here or read on for our top picks…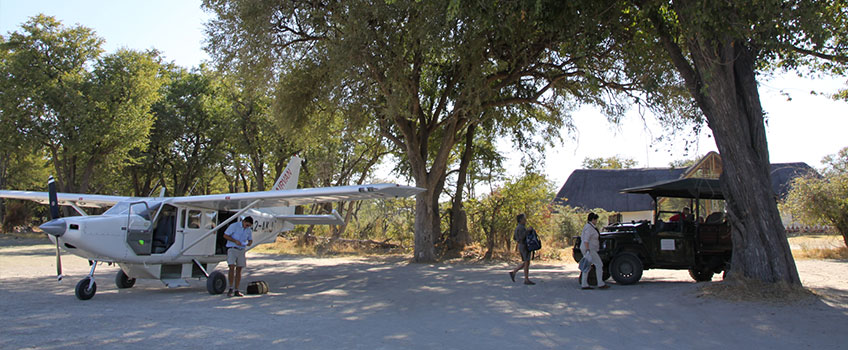 BESPOKE TRAVEL IN ZAMBIA
Very few people travel to Zambia which means pricing is surprisingly competitive for such a high-quality bespoke travel experience. As the home of the original walking safari, it's a place with its feet firmly on the ground, but the experience will leave you sky high. The following three camps can all be woven into a bespoke travel itinerary:
Chula Island is like Jurassic Park, full of surprises with plenty of hidden lagoons and wetlands, and the game is unbelievable! There is actually no need to venture further than this island paradise. The camp is basic but luxury linens and ensuite bathrooms provide all the comfort you need. If you were to travel with a group of family or friends, the entire camp can be booked privately, creating your very own small group African safari tour – just you and your crew!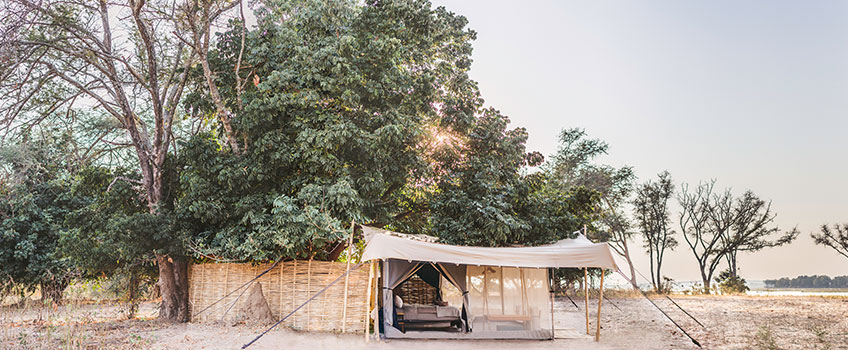 Flatdogs is the closest camp to the main gate of South Luangwa National Park which reduces the logistical difficulties and costs associated with the extreme remoteness. The guiding is excellent which means it offers a fabulous but affordable safari in one of the richest wildlife areas of Africa.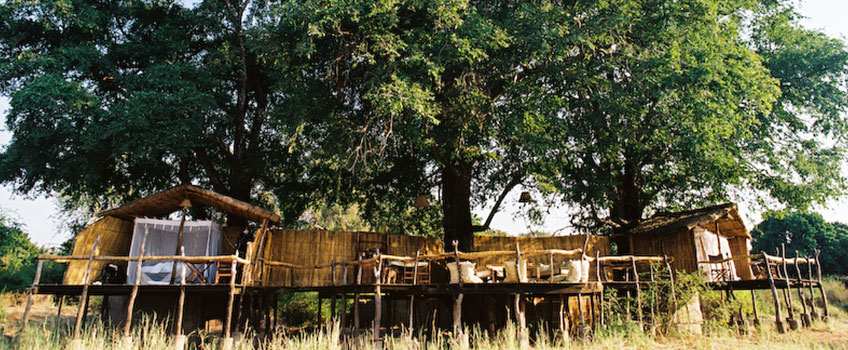 Chundukwa is only thirty minutes from Victoria Falls but tucked on the banks of the Zambezi on a 300 acre property where elephants roam, it feels a world away. Horse rides and guided bush walks are on the cards between visits to the Falls and each thatched chalet on stilts is a little slice of heaven.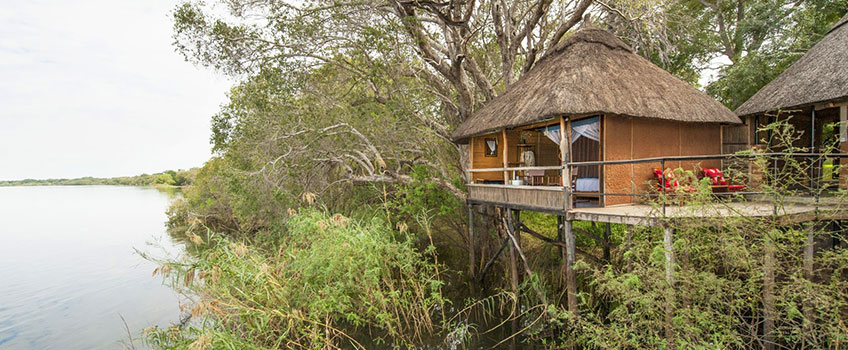 SMALL GROUP AFRICAN SAFARI TOURS IN BOTSWANA
Botswana's 'high value, low volume' approach to lodge-based tourism usually sees it firmly crossed off any list of affordable destinations. But a select few operators offer expeditionary style small group African safari tours at prices you may not expect…
These set departures operate as small, exclusive small group African safari tours and allow you to explore the Okavango Delta, Moremi, Khwai, Savuti and Chobe with a ready-made group of camping companions. Brent and Grant Letaka, who run the show, are the stars of 'Safari Brothers' on National Geographic TV – well worth a watch for a flavour of life on safari.
Roger's classic tented safaris see you heading off into the wild on a schedule all of your own. Each safari is individually created and outfitted for a single group (no sharing with strangers here!) so this option is perfect for families. If you're looking for bespoke travel on a budget, this is for you!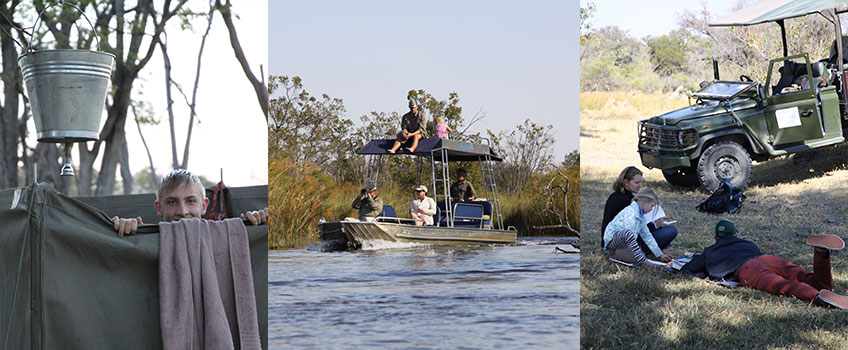 SPENDING RAND IN SOUTH AFRICA
Whether you join a small group African safari tour or go your own way with bespoke travel arrangements, most African destinations quote in US Dollars, but not South Africa. With everything priced in Rand it offers seriously good value for your Aussie Dollar. Safaris are a given, but if you're more into your grapes than your games drives, head to the Cape and its Winelands, where you'll find fine wines aplenty and Michelin-standard food for a snip.
Experience the good life at Boschendal. This historic farm has gorgeous little cottages dotted through its vast orchards and a 'wow factor' house on the hill for groups or families. Eat the freshest farm fodder and sip wine in the sunshine while children swim, cycle and roam free. Alternatively consider Babylonstoren – a well known Winelands favourite which can be busy, but for very good reason. Think quaint Cape Dutch farm buildings, extensive kitchen gardens, bee hives, quiet forest trails and multiple restaurants providing exquisite homegrown dishes.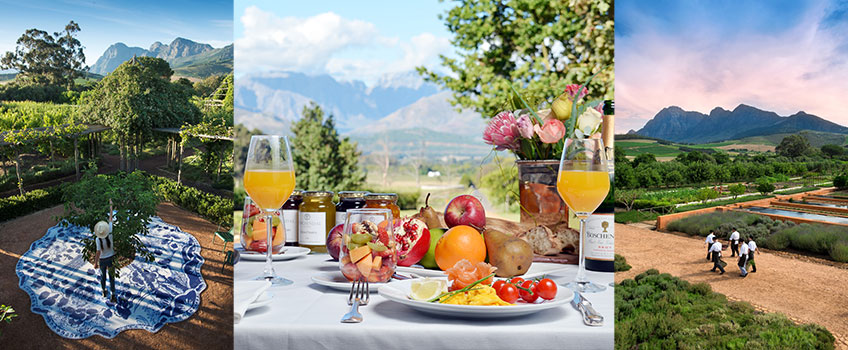 Take a foodie tour with the unofficial Queen of Cape Town, Pam McOnie, to discover tiny pop-up businesses, cute cultural cafes and underground foodie operations you would never know existed as a tourist. The inspiring people you meet are the city's lifeblood.
Avoiding tourist traps always helps to keep a lid on costs. Not many international visitors travel R62's winding mountain passes, superb wine estates, nature reserves and pretty historic villages and they have no idea what they are missing. Hire a car and cruise the stunning scenery under your own steam.
TOO FAST FOR FRILLS ON HORSEBACK IN NAMIBIA
Namibia Horse Safaris are all about speed and space. Being lightweight and expeditionary in style, they don't have the opulence of other horseback safaris – don't expect lavish tents and private bathrooms – but they move far and fast through immense wilderness, and are half the price!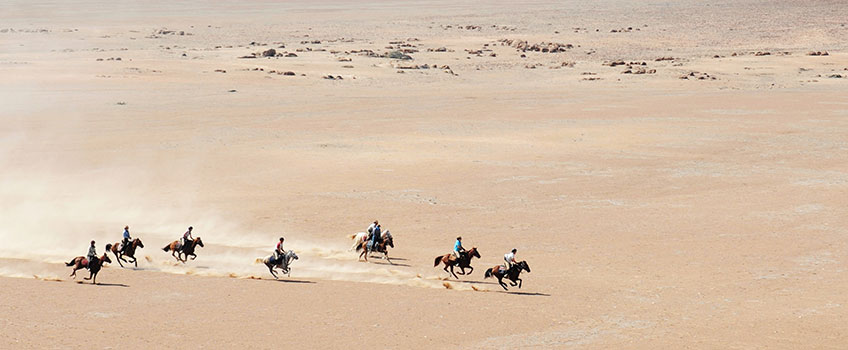 SMALL GROUP AFRICAN SAFARI TOURS
Economies of scale really come into play on our small group African safari tours since many costs can be split and we can often negotiate preferable rates when we bring a group.
Here are two of our upcoming African offerings which combine bespoke travel arrangements with the companionship of a small group…
Our carefully designed 'Journey for Women' takes in Kenya's most dazzling safari spots, the 'Singing Wells' of the Samburu people and the Reteti Elephant Orphanage, before ending at coastal cool Lamu.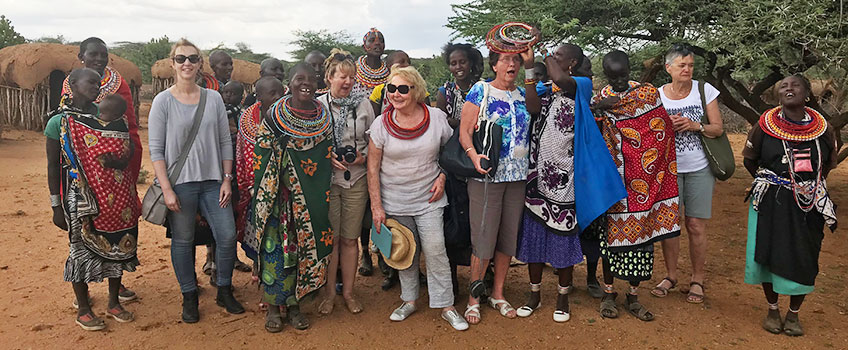 This bespoke small group African safari tour, tailormade entirely by us, promises big five wildlife sightings all to yourself at a luxury camp in the Kruger, then heads to the Winelands and Cape Town for a flavour of the 'Rainbow Nation'.

It is irrefutable that an African safari is not the cheapest of holiday options – the logistics of remote operations are simply too tricky for the mass market. But whether you're a solo traveller looking to join a set departure, or a family who enjoys bespoke travel seeking a private adventure, a little know-how goes a long way in delivering value way beyond that of price.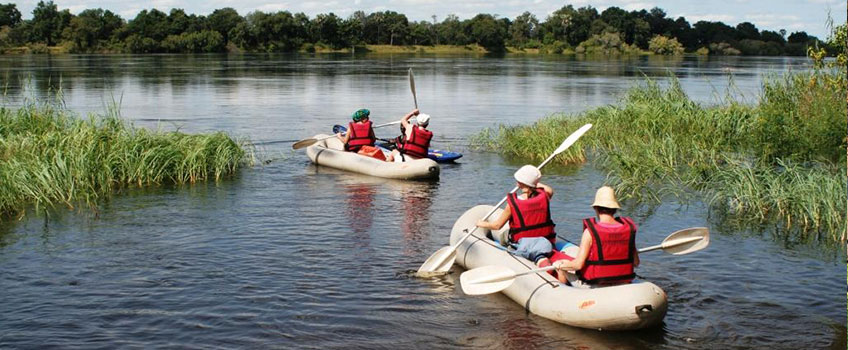 OLDER POSTS

27/11/2023
Did you receive our latest newsletter in the post? It contains all…