DISPATCHES FROM EXOTIC LANDS
You're finally going on your long-awaited bespoke African wildlife safari. You'll be away for three heavenly weeks but…you're only allowed 15kg of baggage. Gulp! Packing for a safari can feel like an insurmountable task, but in reality, it's far less intimidating than it initially appears. Firstly, everyone dresses very casually on safari and any notion of a fashion parade can be firmly cast aside. Secondly, most days follow a very similar pattern so you won't need high heels one day and hiking boots the next – middle of the road type attire will see you through most eventualities. And finally, laundry is available at almost every camp or lodge so in reality you can get by with very little once you get into a 'wash-and-wear' cycle.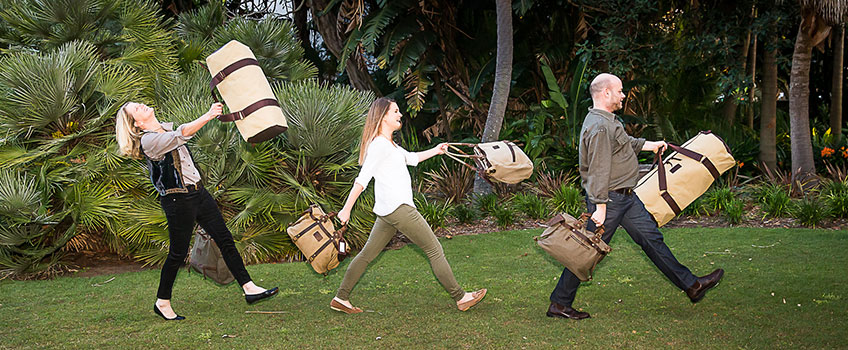 Following these few simple guidelines will make packing for your safari a breeze!
HOW TO PACK FOR A SAFARI AND KEEP IT UNDER 15KG
LUGGAGE
Most charter flight companies across Africa insist on soft sided luggage and a weight limit of around 15kg including hand luggage and camera equipment. This is because the hold (where they store your luggage) of most light aircraft is tiny, and weight must be carefully distributed to ensure safety.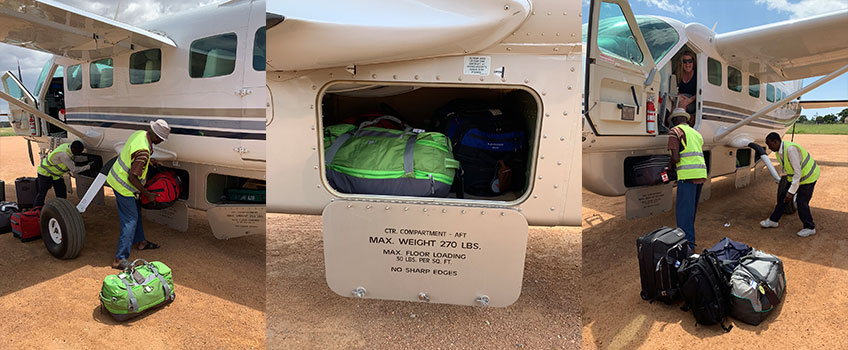 If you can forgo wheels, do. It will keep your baggage soft and malleable (which will put you in the pilot's good books!) and also save on weight, giving you more allowance for personal items.
The North Face do a good range of waterproof duffel bags, and at The Classic Safari Company we offer our own range of canvas and leather safari luggage which are (we think!) the more stylish option.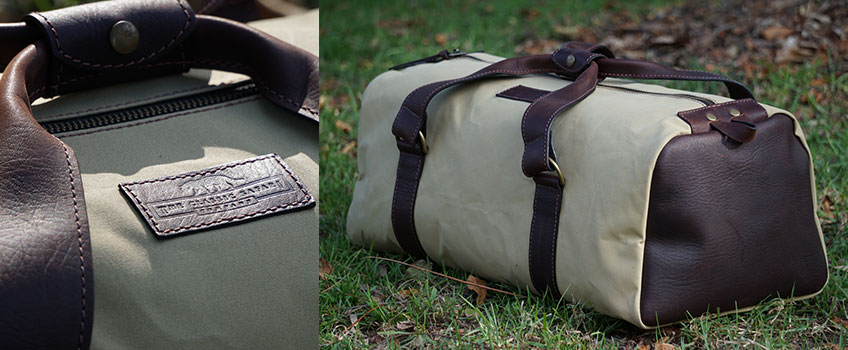 DAYTIME CLOTHING
In truth, the type of clothes that you choose to wear on safari are not terribly important. You certainly don't need to spend thousands of dollars overhauling your wardrobe! It helps to think of 'the three Cs' – colour, comfort, and chill factor.
Colour – Earthy tones and khakis are best for two reasons – firstly you won't startle wildlife (although in reality the impact of this is minimal if you're in a vehicle), and secondly, they won't show the dust.  If you will be travelling in an area that has tsetse flies, try to avoid dark blue and black clothing as these colours attract them – and they bite!
Comfort – Your safari is likely to be fairly active and you could be on bushwalks or game drives for long periods of time. Dressing practically and prioritising comfort is key to enjoying your holiday.
Chill factor – believe it or not it can get very cold on safari, especially when heading out in the pre-dawn darkness with the wind whipping through an open-sided vehicle. Once the sun rises the temperature can climb quickly so layers are key. Dress like an onion!
For game drives, shorts, t-shirt and a long-sleeved shirt are perfect. Long sleeves are extremely useful for sun protection during the day and mosquito protection during the evening as well as adding another layer of warmth. In many areas it's quite cold in the mornings and evenings so you will be thankful for a warm fleece or jacket during these times.  A light rain jacket could just save the day if you're travelling in or on the cusp of the green season. Most outfitters will carry rain ponchos and blankets in their vehicles, so if the weather is unexpectedly inclement you will still be warm and dry – there is no need to overpack 'just in case'.
For bush walks we usually wear shorts and a long-sleeved shirt, though some people prefer to walk in long trousers to keep grass seeds and ticks at bay.  A good compromise are trousers that zip off at the knee to become shorts.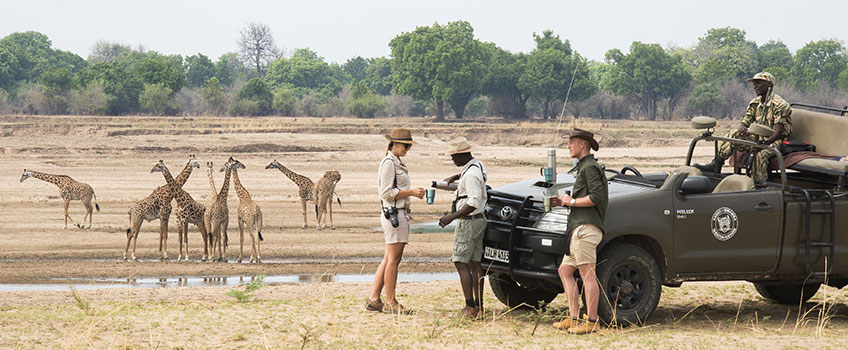 UNDERWEAR
Whilst laundry services are available almost everywhere, many camps and lodges do not launder smalls for cultural reasons, so underwear is one thing that you will need to bring plenty of. Many camps provide a small bowl of washing powder for you to wash your own, and if not you can always request some or bring your own (a SARD stain remover stick is the perfect example).
Sports bras are highly recommended for ladies on long, bumpy drives.
SHOES
Unless you're climbing mountains, you won't need heavy duty boots. The most important thing is that they are comfortable and well broken in. Lightweight walking shoes (Merrell brand or similar) with a bit of ankle support work well, especially if they have tough, sturdy soles to protect your feet from thorns.
We do recommend wearing covered shoes on game drives (a pair of runners or Converse are more than adequate) as you may alight from the vehicle for a closer inspection of flora or fauna. Flip flops or light slip-on shoes are useful in and around camp. Leave your high heels at home – you won't need them.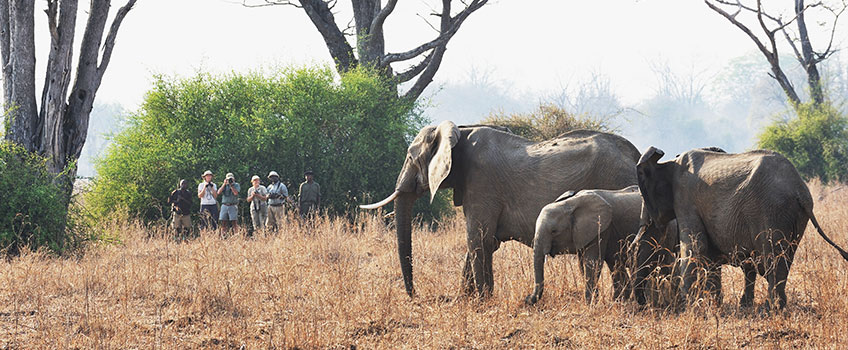 EVENING WEAR
Forget the concept of evening wear – very few camps require anything smart, and most people just wear tomorrow's clean outfit. Long trousers might be preferable to protect against mosquitos and a pashmina never fails to stylishly ward off any chills.
OTHER
Make sure you take a hat, ideally wide brim and tight (or with a tie) so that you don't lose it from cars or boats and plenty of sunscreen/block. Sunglasses are a must and after a few days of glare and dust, if you have even remotely sensitive eyes, you will be thankful for eye drops or eye wash of some sort. Game drive vehicles are either totally open or have large open roof hatches, so you are often in direct sunlight. As it's often quite a pleasant temperature or even cool in the mornings you can easily forget how strong the sun is.
Take swimming/beach things for anywhere on the coast or if your chosen safari camps and lodges have a swimming pool.  African kikois & kangas (sarongs) have a multitude of uses as wraps, scarves etc, and make nice keepsakes, so are worth snapping up a few at the earliest opportunity. Please also be sure to consider the sensitivities of local communities who find it offensive for women to expose knees or shoulders. Whilst this is often relaxed on beaches or in the privacy of camps, it's worth bearing in mind when in transit or in cities.
For specialist safaris – such Rwanda or Uganda gorilla safaris, or luxury horse riding holidays – you may need additional items. Please consult your pre-departure information for detailed packing instructions or ask your safari consultant.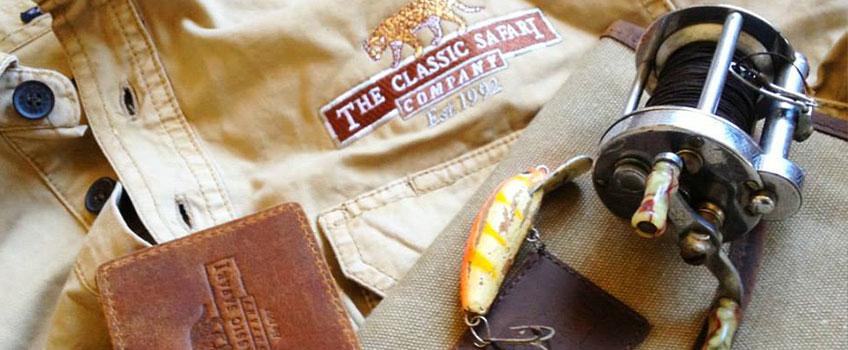 LAUNDRY
Most camps have excellent, and often complimentary, laundry services which can wash and return clothes the same day (weather dependent). In city hotels laundry can be done for a fee and often returned within 24hrs.
Please note that laundry in camp is almost always done by hand.  Silks, cashmere, and other delicate fabrics can be ruined so please be sure to advise your camp crew of any special requirements – or better still, leave them at home.  It is also common for laundry to be pressed using hot coal irons.  If you don't want your silks ironed or a crease down the front of your pants (!) let the camp staff know.
WHAT NOT TO PACK
Countries like Tanzania, Kenya, Uganda, South Africa, Rwanda and Botswana have strict policies on use of single-use plastic. They are either completely banned or the government levies a very high levy if you bring them in. Please use a transparent toiletry bag for liquids instead.
Camouflage or military-inspired clothing is definitely not recommended as it can draw unwanted attention at border crossings or in airports.
Drones are not allowed in wildlife areas and permission is often required to use them
Portable hairdryers will exceed the power capacity of smaller/remote camps. Those that can handle the power requirements will provide them for you.
SAFARI PACKING CHECKLIST
Clothing
2 pairs of trousers
2 pairs of shorts
'Smart casual' evening wear (if preferred – non essential)
4 t-shirts
2 long sleeved shirts
1 light weight cardigan or pullover
1 Pashmina for the ladies
1 windbreaker or light jacket
1 pair of walking shoes or sturdy runners
1 pair of casual shoes and/or sandals and/or flip flops for wearing around the camp or hotel
Swimmers
Underwear & socks (for duration of holiday, or 3-5 days with laundry detergent)
Sleepwear
Gloves and scarf for early mornings
Sun hat or cap
 Accessories
Sunglasses
Spare prescription glasses
Contact lenses and solution
Pen, paper, scrap book or journal
Entertainment – a novel (a kindle or similar keeps things light weight), headphones, pack of cards etc
Camera with spare memory cards
Chargers for all electricals
Adaptor plugs
Small torch & batteries
Toiletries
A water bottle
Binoculars if you require your own (every camp or lodge will have them if you are willing to share)
Personal first aid kit plus any necessary prescription medicines including anti-malaria medication
Insect repellent
Sunscreen
Unscented moisturizing lotion
Lip balm
Documents
Passport
Airline tickets
Credit card
Cash in local currency and/or USD
Vouchers (if required)
Travel insurance certificate
A photocopy of your airline tickets, visa (if issued prior to arrival) and passport
Your yellow fever vaccination certificate (if required) – please refer to our information on medications and inoculations.
Being specialists in bespoke travel and African wildlife safaris, we can draw on plenty of personal experience when it comes to packing. Drop us a line if you have any questions and we will gladly talk through options and make recommendations.
OLDER POSTS

27/11/2023
Did you receive our latest newsletter in the post? It contains all…