The Land of Happiness
The tiny kingdom of Bhutan is truly a land lost in time.  Without doubt one of the most extraordinary destinations anywhere on earth, Bhutan is has barely changed in the last 500 years.

Against a backdrop of towering snow capped mountains this journey will take you deep into the heart of a fascinating culture steeped in myth and legend.  Travel from Paro, the gateway into this pristine environment, to Thimpu and the valleys of Gangtey, Bumthang and Punakha.  Mingle with local villagers as you cross the country, discovering their daily rituals and beliefs, visiting elaborate temples,  enormous dzongs and sublime monasteries.

Trek to Sangchhen Dorji Lhuendrup Lhakhang Nunnery – one of the few nunneries in all of Bhutan, before making the hike to Tiger's Nest Monastery – Bhutan's most revered, you will feel uplifted and gratified.

The panoramic mountains, the endless flutterling prayer flags, the genuine smiles and heart felt warmth of the people will ensure that this is truly the journey of a lifetime.
You will love
Absolutely spectacular landscapes
Time with the happiest people on earth
Triumphant hike to Tiger's Nest
Unique cultural experiences
Truly breathing fresh air
12 UNFORGETTABLE DAYS
DAY 1 | THIMPU | 3 NIGHTS
On arrival in Paro, the gateway to Bhutan, you will be collected and transferred to Thimpu stopping at the confluence of two rivers – the Paro & the Thimpu Rivers – enroute. Considered an auspicious site three white stupas, in three different styles (Bhutanese, Nepalese and Tibetan), have been built to ward off evil. It is also the location Tachogang Lhakhang Bridge – possibly the most photographed bridge in all of Bhutan! Arrive in Thimpu and settle into your hotel.
DAY 2 | THIMPHU
VIsit the Changangkha Lhakhang, a fortress-like temple with unmissable views of the Thimphu Valley, before visiting the National Folk Heritage Museum where you can watch artisans as they work on traditional paintings and sculptures. The National Textile Museum displays traditional Bhutanes textiles and clothing and a women's collective often is weaving whilst you are there. After lunch visit the mpressive Tashicho Dzong, a 350-year-old monastery fortress that is currently the administrative centre of Bhutan.
DAY 3 | THIMPHU
This morning visit the Memorial Chorten, built in memory of the third king of Bhutan. Photographers will love the array of wizened faces & traditionally dressed worshippers who come to circumambulate the memorial every morning. Drive to the oldest fortress in Thimphu, the Simtokha Dzong, famed for beautiful frescoes and slate carvings before ending your day with a hike to view the Great Buddha Dordenma – a gigantic gold Shakyamuni Buddha statue atop a hill overloooking the Thimpu Valley.
DAY 4 | GANGTEY | 1 NIGHT
Road transfer to Gangtey, home of the rare black-necked cranes.(approx 5.5 hours), driving through across Dochu La Pass offering magnificent views of the Himalayas. On arrival explore the Gangtey Goemba Monastery, which boasts spectacular views of the entire Phobjikha Valley and visit Shedra, the monastic school where 300 devout monks chant prayers every evening.
DAY 5 | BUMTHANG | 3 NIGHTS
Road transfer to Bumthang (approx 5.5 hours), visiting Chendebji Chorten enroute. Patterned on Kathmandu's Swayambhunath Stupa, with eyes painted at the four cardinal points, this Stupa was built in the 18th century to cover the remains of an evil spirit that was subdued at this spot. Later visit the Trongsa Dzong, the most impressive Dzong in the Kingdom built on the only trail between eastern and western Bhutan.
DAY 6 | BUMTHANG
Bumthang, the religious heartland of Bhutan is the home of some oldest Buddhist temples and monasteries. The area comprises four picturesque mountain valleys – Ura, Chumme, Tang and Choekor. Today you will visit Jakar Dzong constructed in 1549 and the seat for the first ever king of Bhutan and hike (if you wish) to Thangbi Goemba housing two remarkable paintings of Guru Rinpoche's heaven, and the Buddha Amitabha's heaven.
DAY 7 | BUMTHANG
Take a walking tour today and explore the 16th Century Palace Tang Ugyen Choeling, now and eco-musuem. The palace remains a sacred point of interest for Tibetan Buddhists, but under the Ogyen Choling Foundation's care, the building also provides a fascinating insight into historical Bhutanese life. Also visit the Mebartsho, 'the flaming lake', small fresh water lake is a sacred pilgrimage site for Bhutanese with bright multicolored prayer flags surrounding it.
DAY 8 | PUNAKHA | 2 NIGHTS
A relatively long, but scenic road transfer to Punakha today (approx 8 hours) passing through quaint villages and breathtaking valleys. Evening at leisure on arrival in Punakha – one of the most fascinating destinations in Bhutan and well worth the drive.
DAY 9 | PUNAKHA
Traverse the Punakha countryside, crossing picturesque rice fields and walking through the village of Sopsokha (famous for its murals) to Chimi Lhakhang Temple – the temple of the 'Divine Madman'. Continue to the Sangchhen Dorji Lhendrup Lhakhang Nunnery where you can engage with the nuns before exploring the Ta Dzong displaying a magnificent collection of art, relics and religious thangkha paintings.
DAY 10 | PARO | 2 NIGHTS
Return to Paro by road, across the Dochu La Pass arriving in time to spend the afternoon wandering the stores that line the main street. Filled with treasures from traditional locks and books to incense, ceramics, woollen carpets and kiras (traditional women's dresses).
DAY 11 | PARO
A big day awaits! Hike to the iconic Taktsang Monastery and marvel at the beauty of your surroundings. Slow and steady you will reach Tiger's Nest, one of the most hallowed of all Buddhist sights in the world. The 'average' hike time is 5 hours, but there is no rush and the scenery will have you stopping every 5 minutes to take a photograph! Return to your hotel for a traditional hot stone bath to celebrate your success. For those that do not wish to hike there are tea houses to visit, shopping in town, you may wish to indulge in a spa treatment of simply relax with stunning views laid at your feet.
DAY 12 | END OF ITINERARY
Your journey ends after breakfast today with a transfer to the airport for your return journey home, or an onward adventure!
PLEASE NOTE:
This itinerary provides the perfect framework for a spectacular opportunity to spend time with the happiest people on our planet, however it can be designed to suit your preferred pace, price and pursuits. Contact us for a tailormade journey.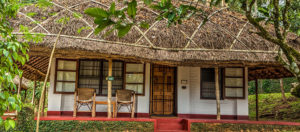 ACCOMMODATION
For the ultimate in luxury we recommend
NEED TO KNOW
12 AWE INSPIRING NIGHTS THAT CAN BE SHORTENED OR EXTENDED TO SUIT
12 AWE INSPIRING NIGHTS THAT CAN BE SHORTENED OR EXTENDED TO SUIT
Please enquire for pricing based on your preferred style of accommodation
Please enquire for pricing based on your preferred style of accommodation

START: Paro, Bhutan*
|
Finish: Paro, Bhutan*
Recommended Routings to Paro | Qantas to Bangkok or Singapore Airlines to Delhi + Bhutan Airlines to Paro*
This itinerary provides the perfect inspiration for a spectacular journey  through the Kingdom of Bhutan & can be tailored to suit your style, pace, preferences and budget.  Elements of this trip may vary based on your chosen season & dates of travel which may also present the opportunity to see & do even more!
*please note that flights to and from Paro MUST BE BOOKED inconjunction with land arrangements in Bhutan – this is a stipulation in order to obtain a Tourist Entry Visa.  Flights into Paro are available from Bangkok, Delhi or Kathmandu. Please talk to us about the best access point for you as we can provide competitive airfare quotes and, if necessary, stopover packages.
Exellent and wonderful, reaching way above expectations.
Elizabeth Mackintosh
Julia you did a fantastic job - everything was first class. Well organised, efficient and stress free. We all agreed it was the best holiday we've ever had. Cant wait to travel with CSC again.
Milford family
We are so happy we put our trust in CSC, we had an amazing adventure and would recommend them to anyone.
Kim & Brad Balance
The trip exceeded my expectations and was the best family holiday I have ever had. Our children simply loved it and now I know more about African wildlife than they do about our own farm animals.
Rowntree family
Classic Safari are the people who genuinely know other culture and offer incredible insight to perfectly meet your expectations.
Melanie McMillan & Iain Jones
We loved it all. Our son wants to go back tomorrow. We would ALL go back again!
Laurence & Remi Cunningham
An amazing experience - the best family holiday we have ever had. We were extremely impressed by the meticulous attention to our itinerary. I can't speak highly enough of all the elements of this exciting journey!
Sheryl & Robert Taylor
Thank you for making our trip to Africa so spectacular. The attention to detail really made it special. It really was the trip of a lifetime.
Paul Cozzi
Very knowledgeable and patient. Our trip was all that we hoped for. Wonderful!
Jane & Robert Happell
Everything was perfect! Advice and information on destinations and activities hit everything I had hoped to experience. I contacted the Classic Safari Company upon recommendation and have now, in turn, recommended to others.
Tim Bradley
You can't improve on perfection. I had my best birthday and holiday with my family celebrating my 80th birthday in Africa. Everything that Julia organised was perfect and the whole trip was a highlight!
Buckingham Family
The trip of a lifetime, couldn't have dreamt of a better adventure if I tried.
Emma Jeffcoat
Absolutely everything was first class & so well organised.
Simon & Jackie Adams
Classic Safari Company has done it again! A unique experience that ticked all the boxes - wildlife, culture and dining experience. A dream come true!
Ros Wheeler
Their experience and knowledge of Africa is evident and we couldn't have been happier with the total package. This has given us a taste for Africa - now we are ready for more.
Andrew & Pip Stevens
If you want the most sensational experience in Africa let Julia and the staff at Classic Safari Co plan it for you! Their knowledge, expertise and enthusiasm for their job means your every wish will be fulfilled.
Miriam & Joseph Harrison
Classic Safari is the place to go to for "top end" adventure travel.
Ron & Alison Guthrie
Classic Safari Company were brilliant - 10/10
Di & Kingsley Yates
The Classic Safari Company is the best I have dealt with. Extremely knowledgeable & professional, friendly, patient & understanding of first timers to Africa.
Annette Whiley
It certainly was the best trip we have EVER had. The experiences were mind blowing.  We want everyone we know to experience Africa - the animals, the people - magical.
Jo-anne & Dean Mifsud
Would do it all again and not change a moment. Best holiday ever!
The McGowan Tribe
An absolutely fantastic travel company - every one of the many trips they have organised for us over 22 years have been faultless and fabulous.
Judith & Roger Williams

begin your journey now
Take advantage of our highly personalised advice, inspiration and experience